Main content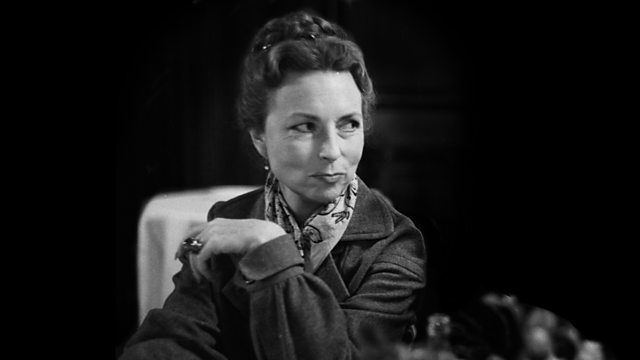 Sorry, Wrong Number: Agnes Moorehead
1943. Via crossed phone wires, a woman overhears the plotting of a murder. Agnes Moorehead stars in CBS Radio's suspense series. From January 2016.
1943: Agnes Moorehead stars as the neurotic, bedridden Mrs Elbert Stevenson who overhears a murder being plotted via crossed phone wires.
It proved so popular that between 1947 and 1960, Moorehead freshly performed her "one-woman show" on CBS radio eight times, including versions for the East and West coasts - and always used her original script. However, the lead role in the 1948 movie version of Sorry, Wrong Number went to Barbara Stanwyck.
The film roles of Hollywood actress Agnes Moorehead (1900-1974) included Citizen Kane, The Magnificent Ambersons and Show Boat. She also starred as Endora in the long-running US TV sitcom 'Bewitched' for ABC.
Written by Lucille Fletcher, the May 25th 1943 broadcast of Sorry, Wrong Number was deemed to be "culturally, historically, or aesthetically significant" by the American Library of Congress and chosen for the National Recording Preservation Board. Orson Welles once called it "the single greatest radio script ever written."
Sound-effects by Bernie Surrey.
Producer: William Spier
Moorehead was a regular performer in CBS Radio's Suspense series which ran in the USA from 1942 to 1962.
4 Extra's MYSTERY THEATER showcases American radio's golden years of the 1940s and 50s, when many of Hollywood's greatest screen stars were regular performers, often re-enacting film roles.