Main content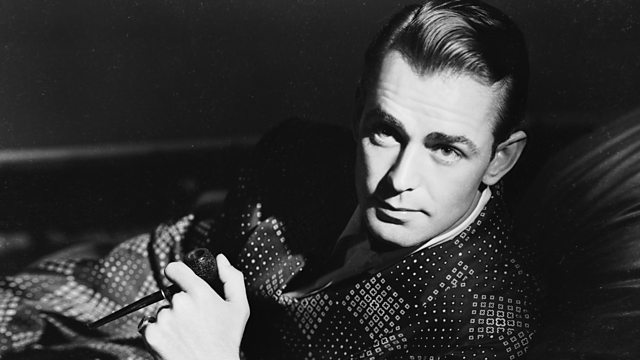 Box Thirteen: Alan Ladd
1948: In 'Actor's Alibi', struggling writer Dan Holliday's advert for adventure backfires. Stars Alan Ladd. US syndicated series.
1947: In 'Actor's Alibi' struggling writer Dan Holliday's ad for inspirational adventure backfires.
Stars Alan Ladd as Dan Holliday. With Sylvia Picker as secretary Suzy and Edmund MacDonald as Police Lieutenant Kling.
Former hack turned freelance thriller writer Dan needs to generate ideas, so places a classified ad in the paper: "Adventure wanted - will go anywhere, do anything - Box 13." Played by Hollywood film star Alan Ladd (1913-1964), he's the very image of a perpetually rent-owing, down-at-heel luckless gumshoe wannabe.
Renowned for being only 5 foot 5 inches or so tall, actor Alan Ladd's tough California childhood gave way to small roles in theatre, film and radio before silver-screen success. His films included: This Gun For Hire, Duel of Champions, The Carpetbaggers, One Foot in Hell, The Deep Six and The Proud Rebel.
Box 13 is a syndicated 52-part series created by Alan Ladd's company, Mayfair Productions. The series premiered on December 31st 1947 on New York radio station WOR.