Main content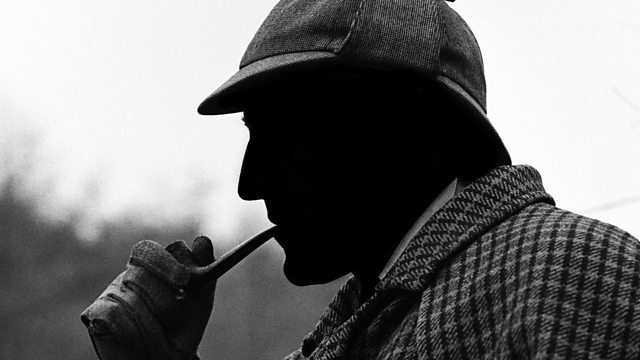 Sherlock Holmes: The Adventure of Copper Beeches
A strange request sends a frightened young woman to seek advice from Sherlock Holmes. Stars John Stanley. US drama from 1947.
A young, frightened woman pays a visit to the Baker Street detective. A job offer that seems too good to be true is just the beginning of a most mysterious case.
John Stanley stars as the original super-sleuth, Sherlock Holmes with Alfred Shirley as the dependable Doctor Watson.
American radio drama series carried by the Mutual Broadcasting System from 1947.
Based upon the character of Sherlock Holmes, created by Sir Arthur Conan Doyle and dramatised by Edith Meiser.
Music by Albert Berman.
Announcer: Sy Harris
Produced and directed by Basil Loughren.
4 Extra's MYSTERY THEATER showcases American radio's golden years of the 1940s and 50s, when many of Hollywood's greatest screen stars were regular performers, often re-enacting film roles.