Main content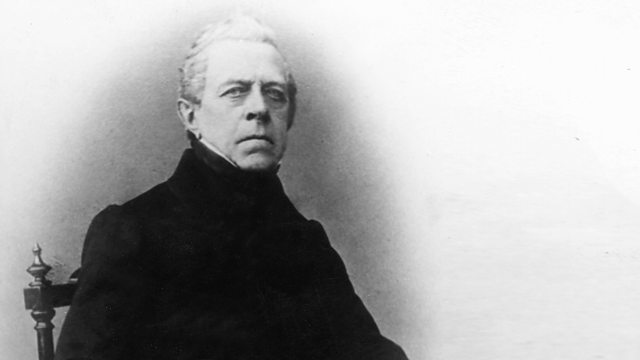 Donald focuses on Berwald's operas, the young musicians he nurtured and, beyond music, the business acumen which saw him managing a glassworks and later a sawmill.
Donald Macleod focuses on Franz Berwald's operas, the young musicians he nurtured and, beyond music, the business acumen which saw him managing a glassworks and later a saw-mill.
It was only after his death that Franz Berwald acquired his reputation as Sweden's great symphonist. During his lifetime his music was largely dismissed or ignored. To make ends meet he pursued several other careers alongside composition and proved to have a sharp business mind. He made a living as an early physiotherapist, dabbled in publishing and ran a saw-mill and a glass works. Once, when he was asked if he was a composer his reply was "No, I'm a glassblower".
Both the man and his music were often misunderstood. We now appreciate his musical legacy, particularly his symphonies and opera overtures, his tone poems and his music for violin. But relatively little of his music was performed in his own lifetime - and that which was performed was sometimes badly received and reviewed. A reputation for arrogance and reserve probably didn't help either and he was outspoken in his criticism of the Swedish musical establishment. Yet he was also capable of great generosity to friends, students, and even to complete strangers. Donald Macleod tells the story of a composer whose work was too often neglected in his own lifetime but who was eventually hailed in Sweden as "our most original and modern orchestral composer".
By 1849 Berwald was struggling financially. A second journey abroad to develop his music and build an audience had achieved little and he returned home to Stockholm, disheartened and disappointed. The Swedish musical establishment once again turned its back on him and he was overlooked for two key musical posts which might have brought him financial security. He had to look elsewhere for employment and found himself managing the Sandö glassworks in the north-east of Sweden. He was very successful in the role and was soon offered partnership in the firm. He later diversified into running a saw-mill. Donald Macleod also recalls how Berwald supported and nurtured the careers of young musicians, including the pianist Hilda Thegerström and the soprano Christina Nilsson.
Den 4 Juli 1844 (Konung Oscar)
Anne Sofie von Otter, mezzo-soprano
Bengt Forsburg, piano
'By Dark Thoughts Eternally Tormented' - Aria from Estrella di Soria
Helsingborg Symphony Orchestra
Lena Nordin, soprano
Stig Westerberg, conductor
Piano Trio No.1 in E flat major
Bernt Lysell, violin
Ola Karlsson, cello
Lucia Negra, piano
Piano Quintet No.1 in C minor - III. Allegro assai e con spirito
The Gaudier Ensemble
Susan Tomes, piano
'Queen of Golconda' - Overture
Swedish Radio Symphony Orchestra
Roy Goodman, conductor.