Main content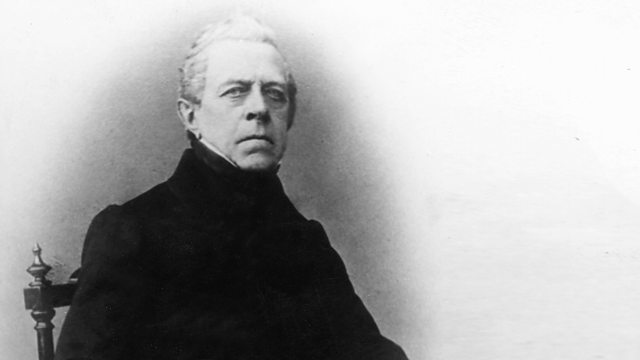 Donald Macleod explores Berwald's early years, from his violin recital aged nine in front of the Swedish Royal Court to his first compositions and his robust response to reviews.
Donald Macleod explores Franz Berwald's early years, from his violin recital aged 9 in front of the Swedish Royal Court to his first compositions and his ever-robust response to reviewers.
It was only after his death that Franz Berwald acquired his reputation as Sweden's great symphonist. During his lifetime his music was largely dismissed or ignored. To make ends meet he pursued several other careers alongside composition and proved to have a sharp business mind. He made a living as an early physiotherapist, dabbled in publishing and ran a saw-mill and a glass works. Once, when he was asked if he was a composer his reply was "No, I'm a glassblower".
Both the man and his music were often misunderstood. We now appreciate his musical legacy, particularly his symphonies and opera overtures, his tone poems and his music for violin. But relatively little of his music was performed in his own lifetime - and that which was performed was sometimes badly received and reviewed. A reputation for arrogance and reserve probably didn't help either and he was outspoken in his criticism of the Swedish musical establishment. Yet he was also capable of great generosity to friends, students, and even to complete strangers. Donald Macleod tells the story of a composer whose work was too often neglected in his own lifetime but who was eventually hailed in Sweden as "our most original and modern orchestral composer".
Today Donald Macleod explores Berwald's early years. Born in Stockholm into a family of musicians who hailed from Germany, he was soon encouraged to develop his own musical talents. He took up the violin and made his public debut at the age of 9. Soon after that "Little Berwald", as he was known, played before the Court in Stockholm. As a young man his skills on the violin earned him a place in the Opera Orchestra in Stockholm but he soon put that aside to concentrate on composing and, in an early indication of his business acumen, to run a publishing venture. There's also Berwald's stinging retort to an early bad review and the origins of his life-long rivalry with his cousin Johann Frederik.
Symphony Singuliere (No. 3 in C Major) - I. Allegro fuocoso
Swedish Radio Symphony Orchestra
Roy Goodman, conductor
Violin Concerto in C Sharp minor, Op. 2
Tobias Ringborg, violin
Swedish Chamber Orchestra
Niklas Willén, conductor
String Quartet No. 1 in G minor - IV. Allegretto
The Yggdrasil Quartet
Elfenspiel - Tone Painting for Large Orchestra
Danish National Radio Symphony Orchestra
Thomas Dausgaard, conductor.
More episodes
Previous
You are at the first episode