Main content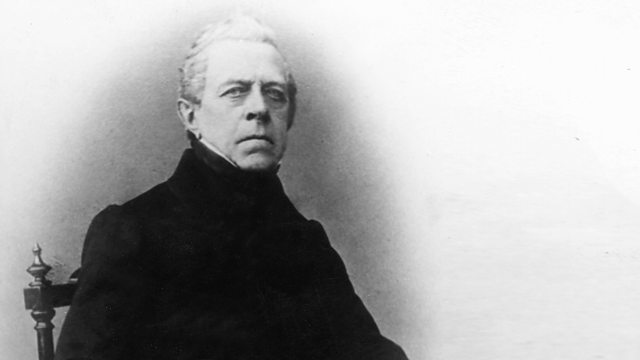 Donald Macleod describes Berwald's encounter with Mendelssohn and his new career in Berlin as a physiotherapist.
Seeking escape from Sweden, Franz Berwald flees to Germany. Donald Macleod recalls the composer's encounter with Mendelssohn and his new career in Berlin - as a physiotherapist
It was only after his death that Franz Berwald acquired his reputation as Sweden's great symphonist. During his lifetime his music was largely dismissed or ignored. To make ends meet he pursued several other careers alongside composition and proved to have a sharp business mind. He made a living as an early physiotherapist, dabbled in publishing and ran a saw-mill and a glass works. Once, when he was asked if he was a composer his reply was "No, I'm a glassblower".
Both the man and his music were often misunderstood. We now appreciate his musical legacy, particularly his symphonies and opera overtures, his tone poems and his music for violin. But relatively little of his music was performed in his own lifetime - and that which was performed was sometimes badly received and reviewed. A reputation for arrogance and reserve probably didn't help either and he was outspoken in his criticism of the Swedish musical establishment. Yet he was also capable of great generosity to friends, students, and even to complete strangers. Donald Macleod tells the story of a composer whose work was too often neglected in his own lifetime but who was eventually hailed in Sweden as "our most original and modern orchestral composer".
In 1829 Berwald had pulled together enough money to leave Sweden for Germany where, perhaps, he felt his music would be better appreciated. As Donald Macleod recalls, once in Berlin he struck up a friendship with another young Swede, Henric Munktell, who introduced him to Felix Mendelssohn. Unfortunately, the two composers didn't hit it off: Mendelssohn wasn't too impressed by Berwald's music and thought the young man arrogant. Soon after - and for the rest of the twelve years he spent in Berlin - Berwald abandoned music and embarked on a surprising new career in the emerging field of orthopaedics. He turned out to be a skilled practitioner and particularly successful working with children with spinal deformities.
Concert Piece for bassoon and orchestra
Academy of St. Martin in the Fields
Sir Neville Mariner, conductor
Reminiscences from the Norwegian Mountains
Royal Philharmonic Orchestra
Ulf Björlin, conductor
Grand Septet B flat major - I. Introduzione: Adagio - Allegro Molto
Berlinner Oktett
The Battle of Leipzig - Tone Painting
Malmö Opera Orchestra
Niklas Willén, conductor.