Main content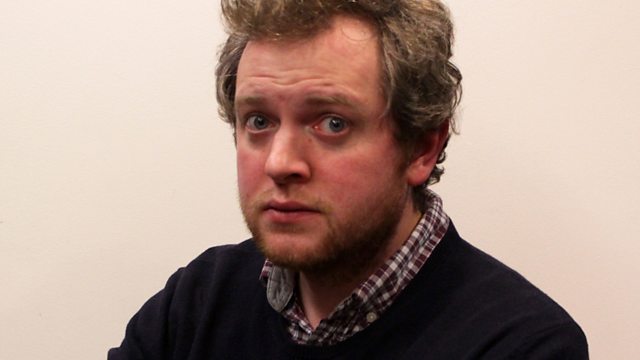 Miles Jupp and the Plot Device
It was a book that promised to making plotting easy. Miles Jupp takes Plotto, the invention of prolific pulp writer William Wallace Cook, out for a spin.
How many stories are there in the world? According to William Wallace Cook, dime novelist and prolific producer of American pulp, there were precisely 1,462 and in Plotto, his "Master Book of All Plots", he anatomised them all in the service of struggling writers everywhere. Plotto, published in 1928, was nothing less than a manual of fictional devices, intended to sit on a writer's shelf between the dictionary and the thesaurus. Any writer stuck for inspiration could leaf through Plotto to discover plots like "a ventriloquist, captured by savages and threatened with death, makes an animal talk-and is given his freedom" or "a reporter, writing up an imaginary interview as fact, quotes a man as being in town on a certain day. The man, subsequently accused of a crime, establishes an alibi through an interview innocently faked by the reporter."
Cook hailed his own book as "an invention which reduces literature to an exact science." But it was weird science. Nevertheless it worked for Cook, who churned out up to 50 novels a year. It also worked for Perry Mason creator Earl Stanley Gardner who borrowed liberally from Plotto. Even the young Alfred Hitchcock had a copy. And if imitation is the sincerest form of flattery then Cook must have been delighted by the appearance of "The Plot Robot," whose name promised much but which, rather disappointingly was a cardboard circle with a pointer attached to it.
Miles Jupp investigates the Plot Device that promises to make writing easy, with the help of crime writers Val McDermid and John Harvey.
Producer - David Stenhouse
Actor - David Jackson Young.
Last on