Main content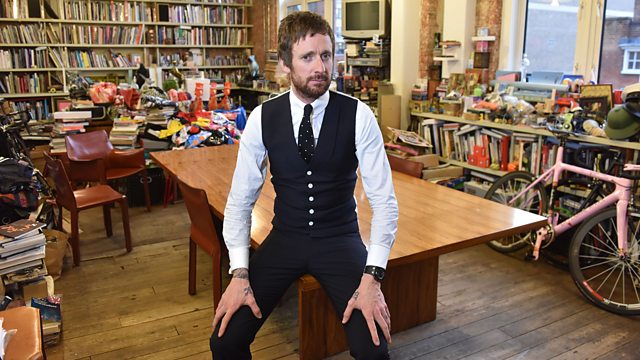 29/12/2015
Guest editor Sir Bradley Wiggins takes the helm. Sir Bradley talks suits with Paul Smith, the politics of cycling with Jeremy Corbyn and reflects on the legacy of London 2012.
Today's running order
0645
Over a million migrants are known to have crossed the Mediterranean this year, in search of a better life in Europe. Many of them are children, under-18s, travelling alone, without their parents. Hashi Mohamed, a barrister, who himself arrived in Britain as a refugee when he was a child, has been following the journeys of some of these young men for a BBC Radio 4 documentary.
0650
Tim Farron is calling for standing areas to be introduced at Premier League football grounds. Clubs have been required to implement an all-seating policy in the wake of the Hillsborough tragedy in 1989. But the Liberal Democrats are pointing to polling which shows the majority of supporters and clubs want the option of standing at matches. Greg Mullholand is a Liberal Democrat MP and Richard Pedder is chairman of Liverpool Football Club Supporters' Club.
0715
A new offence, aimed at protecting victims from extreme psychological and emotional domestic abuse, was announced a year ago following a Home Office consultation in which 85% of participants said the existing law didn't provide sufficient protection. Evidence could include records of threatening emails and text messages, or bank statements showing financial control of the victim. Citizens Advice today published figures showing a 24% rise in those seeking advice for domestic abuse. Charlotte Kneer was in an abusive relationship and Polly Neate is chief executive Officer of Women's Aid.
0720
Aside from cycling Sir Bradley Wiggins, our guest editor today, is well known for his love of a sharp suit. So how should a man dress up in an increasingly dressed down world? To discuss the state of the great British suit, Sir Bradley took his tailor, Mark Powell, to see Sir Paul Smith. The Nottingham-born designer had ambitions of his own to be a professional cyclist until a serious accident diverted him into the world of fashion.
0735
Public Health England is launching a campaign targeted at smokers in an effort to persuade them to make 2016 the year they give up for good. They say smoking is the biggest preventable risk factor for a number of lung diseases. A particular illness they are drawing attention to is Chronic Obstructive Pulmonary Disease (COPD) – more commonly known as 'smokers cough'. It is a condition which affects more than one million people in the UK. Pauline Gee has been smoking since she was a young child and Dr Gina Radford is deputy chief medical officer.
0740
With retirement looming for our guest editor Sir Bradley Wiggins he wants to know the secret to having two great careers. He asks Gary Lineker what his secret is.
0750
Gales and downpours are forecast to sweep back in from this evening, with Cumbria and southern and central Scotland most at risk of more disruption. Most of the nine remaining "severe" flood warnings issued by the Environment Agency for England and Wales remain centred on York, which was inundated on Boxing Day. Professor David Balmforth is former President of the Institution of Civil Engineers and their spokesperson on flooding.
0810
Earlier this month, the sports Minister Tracey Crouch launched a new strategy to get people more active, and admitted that 'since the Olympics participation rates have stagnated'. Although the latest figures show increases in participation levels, almost 250,000 people in England have stopped taking part in regular activity over the past six months. So what legacy has the 2012 Olympics left us? Ali Oliver is chief executive of the Youth Sport Trust.
0820
British rock music has lost one of its legendary stars. Lemmy, the frontman of Motorhead, has died at his home in California at the age of 70.  According to a statement on the band's Facebook page, Ian "Lemmy" Kilmister, passed away after a short battle with cancer. Lemmy Kilmister was the son of a vicar, and worked as a roadie for Jimi Hendrix before joining Hawkwind and singing their biggest hit, Silver Machine. From 1975, he devoted his energy to Motorhead.  A big influence on heavy metal bands such as punk rock and later in the dance music scene. John Robb is a musician and music writer.
0830
Further analysis of flooding in England, Wales and parts of Scotland (See 0750). Rory Stewart is the Minister for flooding at DEFRA.
0840
Bradley Wiggins, our guest editor today, has cycled the length and breadth of the UK and other countries. He's particularly familiar with the routes around his home base of Wigan. We asked him to pick his favourite spot and he had no hesitation in choosing Rivington Pike, a hill summit on the western edge of the Pennines. Lancashire lad Andy Kershaw hiked up it for us and found that it's a landmark full of surprises.
0850
Sir Bradley Wiggins is not a close follower of politics but he has noticed how more and more politicians like to be seen on their bikes. He's been speaking to the Labour leader – Jeremy Corbyn - about his 'Chairman Mao' bike. He also speaks to another cyclist - David Cameron's friend and former advisor - Steve Hilton.
All subject to change