Main content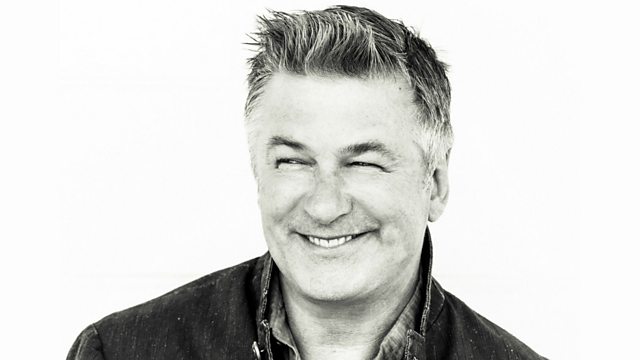 Tuesday - Sarah Walker with Alec Baldwin
With Sarah Walker. Including Five Reasons to Love the Waltz; Music in Time: Liszt: Piano Sonata in B minor; Artists associated with Vienna: Ravel: String Quartet in F.
9am
Sarah presents '5 Reasons to Love... the Waltz'. Throughout the week she enjoys its elegance and expressivity; its high-spirited flirtatiousness; its capacity to conjure up fairytale romance; the Viennese pride expressed in the waltzes of the Strauss family; and the way it can seem to spin out of control, revealing its darker side. Sarah shares waltzes by composers including Weber, Liszt, Johann Strauss II (arr. Webern), Chopin and Prokofiev.
9.30am
Take part in our daily music-related challenge: listen to the clues and identify the mystery person.
10am
Sarah's guest is the Hollywood actor Alec Baldwin. A star of the small screen as well as the silver screen, Alec is known for both his comic and dramatic roles, and has amassed a list of film and TV credits including 30 Rock, The Hunt for Red October and the latest film in the Mission: Impossible series: Rogue Nation. Alec is a passionate classical music fan, whose damascene moment was hearing Mahler's 9th Symphony conducted by Sir Georg Solti whilst driving his car in Los Angeles. Mahler is still his number one love and he even had a special 'Mahler clause' inserted into his contract when filming It's Complicated. Alec also presents concerts for the New York Philharmonic Orchestra - he's said "It's my favorite job that I've ever had." Alec will be sharing a selection of his favourite classical music every day at 10am, including pieces by Sibelius, Rodrigo and Ravel, as well as works by the British composers Vaughan Williams and Frank Bridge.
10.30am
Sarah places Music in Time. The spotlight is on the Romantic era and Liszt's pioneering fusion of sonata and four-movement form in his formidable B minor Piano Sonata, a work by turns thrilling, brooding, lyrical and serene.
11am
In the week of Radio 3's annual broadcast of the long-running New Year's Day Concert from Vienna, Sarah presents four great artists associated with that famously musical city - Concentus Musicus Wien, the Alban Berg Quartet, Friedrich Gulda and the Vienna Philharmonic, in music by Bach, Ravel, Richard Strauss and Beethoven.
Ravel
String Quartet in F
Alban Berg Quartet.
Music Played
5 REASONS TO LOVE...THE WALTZ

ALEC BALDWIN'S CHOICE NO.1

ALEC BALDWIN'S CHOICE NO.2

MUSIC IN TIME: ROMANTIC

VIENNESE ARTIST: THE ALBAN BERG QUARTETT
Mystery Place
Answer: Vienna Musikverein