Main content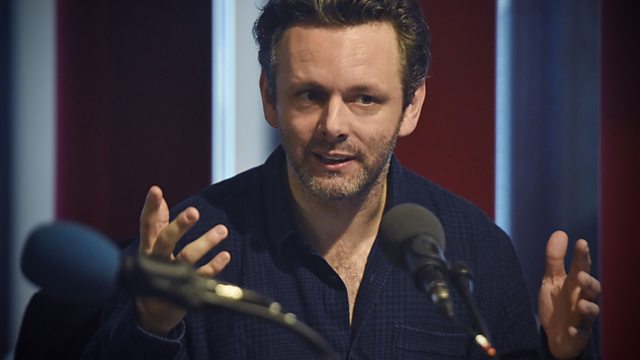 28/12/2015
Morning news and current affairs. Including Sports Desk, Weather and Thought for the Day.
Today's running order
0650
Today's guest editor is the actor and an ambassador for UNICEF, Michael Sheen. He joins us live throughout the programme. He's a fan of graphic novels, a form of literature that is much more widely rated and recognised than it was a generation or so ago. We sent our new books editor Jim Naughtie to meet Dave McKean, one of Michael's favourite graphic artists. But first he spoke to the writer Neil Gaiman about his struggle to gain graphic novels the respect he feels they are due.
0655
This year's Christmas No 1 was announced on the Official Chart with Greg James on BBC Radio 1: A Bridge Over You sung by the NHS choir. We heard from a couple of its members on Saturday. Andrew Haldenby is the director of reform, the centre-right think tank that focuses on public services.
0720
How much of the bible is historically accurate? It's a question that interests today's guest editor Michael Sheen. Faith is important to him and he's curious about whether the bible is just a collection of stories to be interpreted or whether there is a factual basis to parts of it. He played Jesus in a three day passion play he staged in his home town of Port Talbot. For which he was inspired by John Carroll's book The Existential Jesus. John Carrol joins us from Melbourne and Simon Loveday author of 'The Bible for Grown-ups' joins us from Bath.
0730
Vast tracts of the north of England are under water. After Cumbria and Lancashire, it's now the turn of Yorkshire to be hit by "unprecedented" levels of flooding. 1000 troops are on alert to help deal with the crisis; thousands of homes are without power and hundreds of families have had to be evacuated. One of those who had to be moved out is the farmer. Chantelle Astley is a farmer in Lancaster in Selby and Lord Deben is former Conservative minister of agriculture & secretary of state for Environment and current chairman of the statutory committee on climate change.
0740
Jeff Wayne's "The War of the Worlds" opens as a West End musical in February. The album - released in 1978, at the height of progressive rock, was a re-telling of H. G. Wells' classic story of alien invasion - narrated by the late great Richard Burton. Jeff Wayne himself and one of the stars of the original LP version - the actor David Essex - have been speaking to Michael about how it all came about.
0750
Our guest editor Michael Sheen is interested in the cooperative model of business – as part of his programme, he wanted to find out more about how British cooperatives are run and faring in 2015, and asks the question – why aren't there more of them? Jesse Norman is Conservative MP for Hereford and South Herefordshire and a former director of Barclay's Bank and Baroness Glenys Thornton is Chief Executive of the Young Foundation and is both a Labour Party and Co-operative Party member of the House of Lords.
0810
The Environment Agency has 27 severe flood warnings in place for Lancashire and North Yorkshire, most of them affecting the Rivers Ouse, Calder, Aire, Ribble and Foss. Extra troops have been deployed to York where thousands of people have been told their homes are at risk. The army is helping to evacuate homes in York, where six severe flood warnings are in force in the city centre. David Rooke is the deputy chief executive of the Environment Agency.

0820
Today's guest editor, Michael just returned to London having spent Christmas with his family in his home town of Port Talbot in South Wales - a town still overshadowed by the steel industry - now in serious decline. He wanted to introduce the Today audience to some of Port Talbot's local characters.
0830
There are now around eight million Syrian children in urgent need of humanitarian aid - including over two million children who have fled Syria and are living as refugees. In total, that's more than 15 times as many children who need help compared to 2012. Michael Sheen, a UNICEF ambassador reflects on the plight of the Syrian refugees.  Also joining us on the programme is David Bull, UNICEF UK executive director.

0840
Further analysis of flooding (See 0810). Jillian Labadz is hydrologist and lecturer in surface water hydrology and river flows at Nottingham Trent University.
0845
The actor Michael Sheen is our guest editor today who takes a keen interest in science and wanted to find out more about where the limits of our knowledge lie. He met up with the Cambridge neuroscientist Professor Barbara Sahakian and Jon Butterworth, professor of physics at University College London to discuss how to know for certain when a breakthrough has been made.