Main content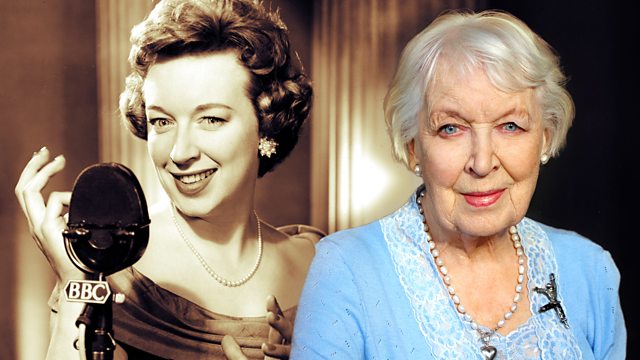 Terry and June to Eastenders and Beyond
The second of two special 90th birthday conversations about a remarkable career in comedy, recorded at June Whitfield's home with friend and colleague Joanna Lumley.
In an age of instant celebrity, what does it take to maintain a long career in entertainment?
June Whitfield is one of our best-known faces and most widely loved stars. She has recently turned 90 years old. It's an ideal opportunity for BBC Radio 4 to wish her a happy birthday and toast her long, successful career - a career which is still ongoing.
Joanna Lumley visited June at home in Wimbledon to re-live some of her finest comedy moments and explore how the entertainment industry has changed - most notably the expanded roles for women as performers, writers and producers - during her remarkable career.
The second part of this extended interview with June covers the latter part of her career, starting with the role that brought June to a whole new audience - Mother in Jennifer Saunders' 90s sitcom hit, Absolutely Fabulous.
Joanna Lumley, a co-star with June in Absolutely Fabulous, listens back to some selected gems from the archives and discusses the highs and lows of her time in the entertainment business.
Presenter: Joanna Lumley
Producer: Steve Doherty
A Giddy Goat production for BBC Radio 4.