Main content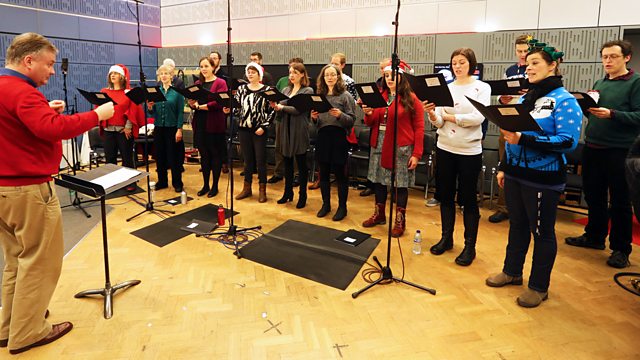 Wednesday - Petroc Trelawny
Petroc Trelawny presents Radio 3's classical breakfast show, and the BBC Singers perform the winning entry in the Breakfast Carol Competition in the studio.
Breakfast with Petroc Trelawny.
Petroc Trelawny announces the winner of Radio 3's Breakfast Carol Competition.
Back in August, Breakfast listeners were challenged to compose a choral setting of a specially commissioned poem by Roger McGough, "Comes the Light." After a great response from very many talented people, the time has now arrived for the result of the voting on the six shortlisted finalists. The winning entry will be performed live by the BBC Singers.
The six carols were shortlisted by a panel including Judith Weir, Master of the Queen's Music, and David Hill, Chief Conductor of the BBC Singers.
Email 3breakfast@bbc.co.uk.