Main content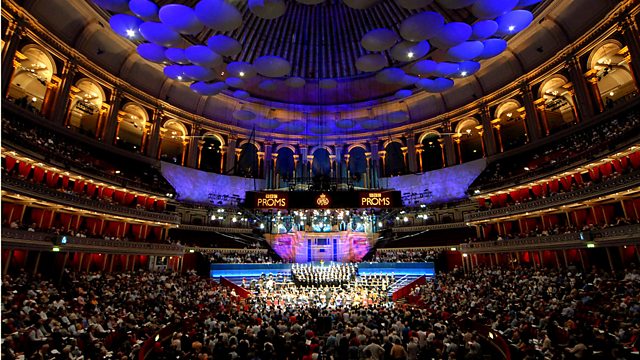 Prom 75: Elgar - The Dream of Gerontius
Recorded as part of the BBC Proms 2015, Martin Handley presents the Vienna Philharmonic Orchestra and Simon Rattle in Elgar's The Dream of Gerontius.
From the Royal Albert Hall, London
Presented by Martin Handley
Elgar: The Dream of Gerontius, Op 38
Magdalena Kožená (mezzo-soprano)
Toby Spence (tenor)
Roderick Williams (baritone)
BBC Proms Youth Choir
Vienna Philharmonic Orchestra
Sir Simon Rattle (conductor)
Sir Simon Rattle conducts the second of two performances by the Vienna Philharmonic concluding with Elgar's The Dream of Gerontius. This is spiritual inquiry at its most musically intoxicating and ecstatic - a work that reaches after the same mystic transcendence as Wagner's Parsifal. The BBC Proms Youth Choir returns for its fourth festival appearance, joining soloists Toby Spence and Roderick Williams, with Czech mezzo-soprano Magdalena Kožená as the Angel.