Main content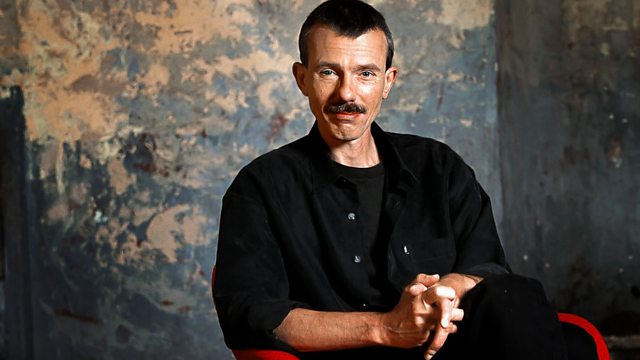 31/12/2015
Jonathan Swain with music including a performance from Warsaw of Rachmaninov's Piano Concerto No 3 with Simon Trpceski and Mahler's Symphony No 1 conducted by Vasily Petrenko.
Jonathan Swain presents a performance of Rachmaninov's third piano concerto with Simon Trpceski and Mahler's first symphony conducted by Vasily Petrenko.
12:31 AM
Rachmaninov, Sergei [1873-1943]
Concerto no. 3 in D minor Op.30 for piano and orchestra
Simon Trpceski (piano), Beethoven Academy Orchestra, Vasily Petrenko (conductor)
1:13 AM
Chopin, Fryderyk [1810-1849]
3 Mazurkas Op.59 for piano - no. 1 in A minor
Simon Trpceski (piano)
1:20 AM
Mahler, Gustav [1860-1911]
Symphony no. 1 in D major 'Titan' (vers. standard)
Beethoven Academy Orchestra, Vasily Petrenko (conductor)
2:11 AM
Mozart, Wolfgang Amadeus (1756-1791)
Trio for piano, clarinet and viola (K.498) in E flat major "Kegelstatt"
Martin Fröst (clarinet); Antoine Tamestit (viola); Cédric Tiberghien (piano)
2:31 AM
Prokofiev, Sergey [1891-1953]
Excerpts from the ballet Romeo and Juliet (Op.64)
Rotterdam Philharmonic Orchestra, Valery Gergiev (conductor)
3:13 AM
Fusz, Janos [1777-1819]
Quartet for flute, viola, cello and guitar
Laima Sulskute (flute), Romualdas Romoslauskas (viola), Ramute Kalnenaite (cello), Algimantas Pauliukevicius (guitar)
3:38 AM
Rachmaninov, Sergey (1873-1943)
Romance and Waltz
Members of The Dutch Pianists' Quartet
3:45 AM
Torelli, Giuseppe [1658-1725]
Sonata in D for Trumpet, Strings and Basso Continuo
Sebastien Philpott (trumpet) European Union Baroque Orchestra, Lars Ulrik Mortensen (conductor)
3:52 AM
Schumann, Clara (1819-1896)
Variations on a Theme of Robert Schumann in F sharp minor (Op.20)
Angela Cheng (piano)
4:02 AM
Vedel, Artemy [1767-1808]
Choral concerto No.5 "I cried unto the Lord with my voice" (Psalm 143)
Platon Maiborada Academic Choir, Viktor Skoromny (conductor)
4:11 AM
Ibert, Jacques (1890-1962)
Trois Pièces Brèves
The Ariart Woodwind Quintet
4:19 AM
Bach, Johann Sebastian (1685-1750)
Overture from Suite no.1 in C major (BWV.1066)
Stavanger Symphony Orchestra, Philippe Herreweghe (conductor)
4:31 AM
Brumby, Colin (b. 1933)
Festival Overture on Australian themes
West Australian Symphony Orchestra, Richard Mills (conductor)
4:41 AM
Haydn, Joseph (1732-1809)
Sonata in G minor H.16.44
Kristian Bezuidenhout (fortepiano)
4:52 AM
Förster, Kaspar (1616-1673)
Repleta est malis (KBPJ.35) - sacred concerto for alto, tenor, bass, two violins & basso continuo
Kai Wessel (counter-tenor), Krzysztof Szmyt (tenor), Grzegorz Zychowicz (bass), Il Tempo Baroque Ensemble
5:03 AM
Vivaldi, Antonio (1678-1741)
Concerto da Camera in F major (RV.99)
Camerata Köln: Michael Schneider (recorder), Hans-Peter Westermann (oboe), Michael McCraw (bassoon), Mary Utiger & Hajo Bäß (violins), Rainer Zipperling (cello), Harald Hoeren (harpsichord)
5:11 AM
Albéniz, Isaac (1860-1909)
Sevilla (Sevillanas) and Cataluna (Corranda)
Sean Shibe (guitar)
5:20 AM
Grieg, Edvard (1843-1907)
Triumphal March from 'Sigurd Jorsalfar'
Danish Radio Concert Orchestra, Roman Zeilinger (conductor)
5:30 AM
Brahms, Johannes (1833-1897)
Trio for piano and strings No.3 in C minor (Op.101)
Tamas Major (violin), Peter Szabo (cello), Zoltán Kocsis (piano)
5:48 AM
Schumann, Robert (1810-1856)
Kinderszenen (Op.15)
Eun-Soo Son (piano)
6:07 AM
Tchaikovsky, Pyotr Il'yich (1840-1893) (arranged Ann Kuppens)
Variations on a Rococo Theme for cello and string orchestra (Op.33)
Gavriel Lipkind (cello) Brussels Chamber Orchestra.