Main content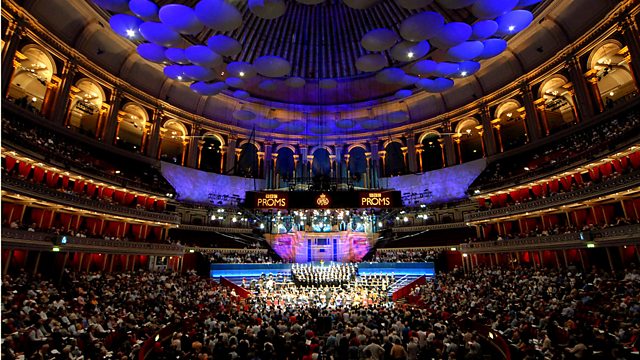 Prom 52: Thierry Escaich
A Prom in which Thierry Escaich performs organ music by Bach as well as responses to it by Mendelssohn and Brahms. Escaich also plays his own improvisations.
Bach and beyond - a fascinating musical journey with Thierry Escaich, live at the BBC Proms. Escaich juxtaposes the organ music of JS Bach with responses to it by Mendelssohn and Brahms, as well as demonstrating his own improvisatory skills on the organ of the Royal Albert Hall, London.
Presented by Christopher Cook
Bach: Passacaglia and Fugue in C minor, BWV 582
Bach: Chorale Prelude 'Aus tiefer Not schrei ich zu dir', BWV 686
Mendelssohn: Organ Sonata in A major, Op.65 No.3
Brahms: Chorale Prelude 'Herzlich tut mich verlangen', Op.122 No.1
Bach: Chorale 'Christ ist erstanden', BWV 746 (attrib.)
Thierry Escaich (organ)
Thierry Escaich is the renowned organist of the church of Saint-Étienne-du-Mont in Paris (where he is a successor to Maurice Duruflé), and an ambassador of the great French School of improvisation.