Main content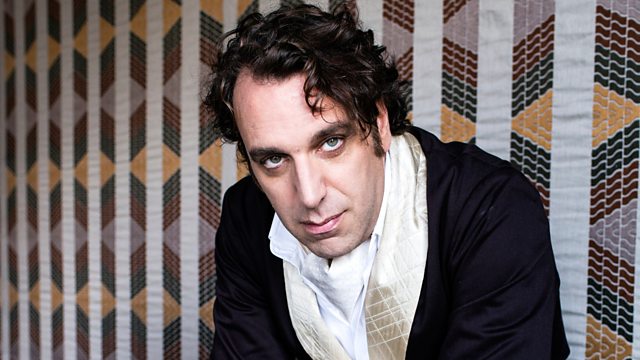 Chilly Gonzales
Michael Berkeley's guest is Canadian pianist Chilly Gonzales. His musical selections include Mahler, Michael Nyman and Scarlatti, plus songs from Faure, Dionne Warwick and Drake.
Canadian pianist Chilly Gonzales is on a mission - to get us all playing. His piano books and online pop music masterclasses attract hundreds of thousands of hits. Classically trained, he has one of the least orthodox careers in recent music: he made his name in rap, electronica and pop, becoming a successful songwriter and producer for the likes of the rapper Drake and the band Daft Punk. More recently he has been composing for piano and now for strings as well. He has a mission to break down the barrier between art and entertainment, and above all, a simple, overriding passion for music.
His stage shows - both in concert halls and in less conventional places such as old Cold-War German bunkers - are pretty dazzling affairs, and he appears dressed like a matinee idol in a silk robe and slippers.
Chilly chooses music by Mahler, Michael Nyman and Scarlatti, and songs from Fauré, Dionne Warwick and Drake.
He talks to Michael about musical genius, the art of rapping, and above all the endless possibilities and joy he finds in the piano.
Produced by Jane Greenwood
A Loftus Production for BBC Radio 3.