Main content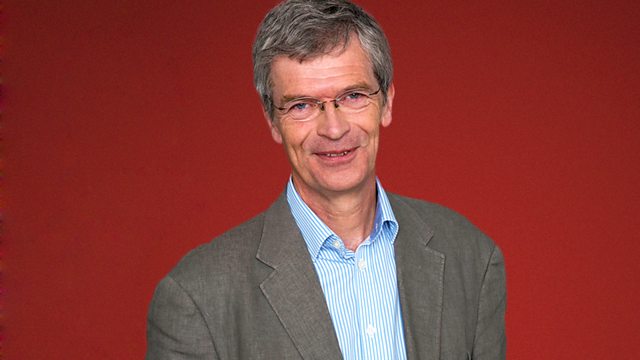 26/12/2015
Alyn Shipton presents requests for music in all styles of jazz and this week's show includes listeners' records of the year.
Performers:
Artist  Harry Sweets Edison & Ben Webster
Title  Hollering at the Watkins
Composer Edison
Album  Complete Sextet Studio Sessions
Label  Lonehill Jazz
Number  10258 CD 1 Track 1
Duration  3.39
Performers: Harry Sweets Edison, t; Ben Webster, ts; Jimmy Rowles, p; Barney Kessel, g; Joe Mondragon, b; Alvin Stoller, d 4 Sep 1956

Artist  Don Rendell & Ian Carr Quintet
Title  Tan Samfu
Composer Rendell
Album  Shades of Blue / Dusk Fire
Label  BGO
Number  CD 615 CD 2 Track 1
Duration  5.52
Personnel: Ian Carr, t; Don Rendell, ts; Michael Garrick p; Dave Green, b; Trevor Tomkins, d. March 1966.

Artist  Miles Davis
Title  Time After Time
Composer Lauper
Album  You're Under Arrest
Label  Columbia
Number  Track 7
Duration  3.37
Performers: Miles Davis, t; John Scofield, g; Robert Irving III, kb; Darryl Jones, b; Al Foster, d; 1984/5.

Artist  Bunk Johnson
Title  A Closer Walk With Thee
Composer trad
Album  The Complete Deccas, Victors and V Discs 1945-6
Label  Document
Number  DOCD 1001 Track 20
Duration  2.45
Performers: Bunk Johnson, t; George Lewis, c;/ Jim Robinson, tb; Lawrence Marrero, bj; Alton Purnell, p; Slow Drag Pavageau, b; Baby Dodds, d, Dec 1945.

Artist  George Chisholm
Title  Big Butter and Egg Man
Composer Armstrong / Venables
Album  British Traditional Jazz: A Potted History
Label  Lake
Number  LACD 300 CD 3 Track 21
Duration  3.12
Performers: Tommy McQuater, t; George Chisholm, tb; Roy Willox, Billy Amstell, reeds; Dill Jones, p; Alan Metcalfe, bj;  Bill Reid b; Lennie Hastings, d Jeannie Lamb, v. 1961

Artist  Stan Tracey
Title  Newk's Fluke
Composer Tracey
Album  Portraits PLus
Label  Blue Note
Number  AMSC 739 Track 1
Duration  7.33
Performers: Piano: Stan Tracey; Alto Sax: Pete King; Tenor Sax: Don Weller; Tenor & Soprano Sax: Art Themen; Trumpet: Guy Barker; bass: Dave Green; Drums: Clark Tracey.

Artist  Dave McDonnell
Title  Bullitt
Composer McDonnell 
Album  The Time Inside A Year
Label  Delmark
Number  5020 Track 1
Duration  5.49
Performers: Dave McDonnell, as; Nate Lepine, ts; Jason Adaseiwicz, vib; Tomeka Reid, cello; Chris Welcome, g; Joshua Adams, b; Frank Rosaly, d; 2015.

Artist  Lincoln Center Jazz Orchestra with Cecile McLorin Salvant
Title  It's Easy To Blame The Weather
Composer Cahn / Chaplin, arr Irby
Album  Big Band Holidays
Label  Blue Engine
Number  Track 9
Duration  4.42
Performers: Wynton Marsalis: music director, trumpet; Ryan Kisor: trumpet; Kenny Rampton: trumpet; Marcus Printup: trumpet; Sherman Irby: alto, soprano sax, flute, piccolo, clarinet; Ted Nash: alto, tenor sax, flute, alto flute, piccolo, clarinet; Victor Goines: tenor sax, clarinet; Walter Blanding: tenor, soprano sax, clarinet, oboe; Joe Temperley: baritone sax, bass clarinet; Paul Nedzela: baritone sax, bass clarinet; Vincent Gardner: trombone; Chris Crenshaw: trombone; Elliot Mason: trombone; James Chirillo: guitar; Dan Nimmer: piano; Carlos Henriquez: bass; Ali Jackson: drums. Cecile McLorin Salvant: vocals

Artist  Wes Montgomery
Title  Round About Midnight
Composer Monk
Album  Round Midnight
Label  Charly
Number  CD 34 Track 5
Duration  9.28 inc applause EOM 9.17
Performers: Johnny Griffin, ts; Wes Montgomery, g; Harold Mabern, p; Arthur Harper, b; Jimmy Lovelace, d. 27 March 1965

Artist  Dave Brubeck
Title  Take Five
Composer Desmond
Album  At Carnegie Hall
Label  Columbia
Number  C2K 61455 CD2 Track 6
Duration  7.17 (EOM 6.15 ends on applause)
Performers Dave Brubeck, p; Paul Desmond, as; Gene Wright, b; Joe Morello, d. 21 Feb 1963