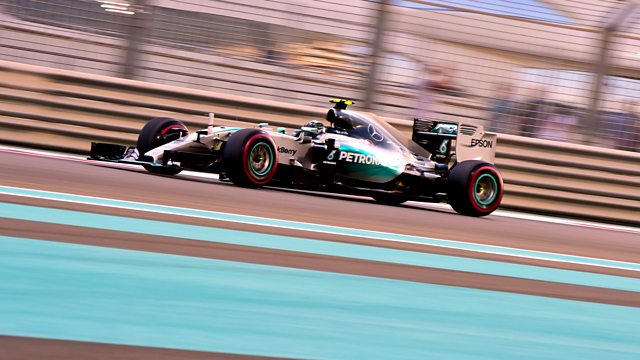 Robin Esser; reporting migration; Formula 1; stories of 2016
Known as 'the newspaper man's newspaper man', Robin Esser's press career spans nearly 60 years. Robin worked on Fleet Street in the 'golden era' of journalism, editing the Daily then Sunday Express before taking on the Daily Mail in 1991, and later becoming its Executive Managing Editor. Robin joins Steve Hewlett to discuss how the media landscape has changed, some of the key strategic decisions he's made, and what he perceives as the challenges and opportunities facing papers like the Daily Mail today.
Journalists fail to tell the story of migration, that's according to a new report by the Ethical Journalism Network. It claims there is too much focus on the fear of migration, problems of security, and too little attention is given to the background situation and the lives of the migrants. Steve Hewlett hears from Zakeera Suffee, one of the report's authors, and from the media commentator Stephen Glover, who is also a columnist for The Daily Mail.
BBC Sport is to "reluctantly" end its Formula 1 television contract three years early as part of savings across the corporation. Channel 4 will take on the BBC's F1 broadcast rights from next season. BBC Sport was asked to find £35m of savings, as part of a £150m gap in the corporation's finances from next year. However, the decision has led to questions about whether the BBC is making the right choices in where savings are being made. Steve Hewlett talks to former head of BBC sport, Roger Mosey, and gets his views on the thinking behind this decision, and whether the savings axe has fallen in the right place.
And, what will 2016 hold for the big broadcasters? Analyst Claire Enders gives her thoughts on what the big issues will be for Channel 4, Sky and the BBC.
Producer: Katy Takatsuki.
Last on
Become a TV mogul and get rich
A celebration of Steve Hewlett, presenter of The Media Show