Main content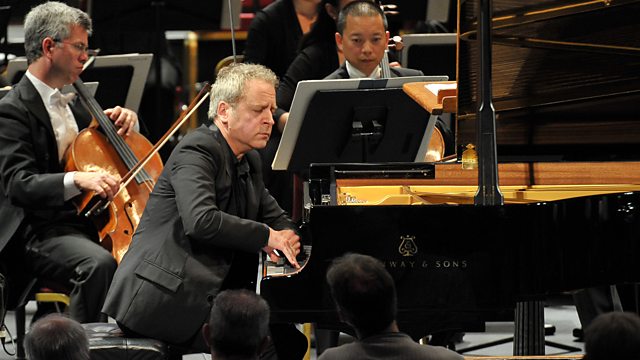 Prom 60: Mahler - Symphony No 1
Recorded at the BBC Proms 2015, the San Francisco Symphony with music director Michael Tilson Thomas and pianist Jeremy Denk in music by Mahler, Schoenberg and Henry Cowell.
BBC Proms 2015: San Francisco Symphony with Music Director Michael Tilson Thomas and pianist Jeremy Denk play music by Mahler, Schoenberg and American maverick Henry Cowell
From the Royal Albert Hall, London
Presented by Petroc Trelawny
Schoenberg: Theme and Variations, Op. 43b
Cowell: Piano Concerto
Mahler: Symphony No. 1 in D major
Jeremy Denk (piano)
San Francisco Symphony
Michael Tilson Thomas (conductor)
It has been almost a decade since the San Francisco Symphony visited the Proms. The orchestra is joined by its Music Director of more than 20 years, Michael Tilson Thomas, and by American pianist Jeremy Denk in the latter's second concert of the season. Here Denk tackles an American rarity - Henry Cowell's extraordinary Piano Concerto, whose primitive textures require the soloist to pound the piano with fists and forearms. It is paired with Mahler's First Symphony, an ebullient youthful work filled with hints of the mature composer to come, and Schoenberg's imaginative Theme and Variations, heard in the composer's own orchestral arrangement.