Main content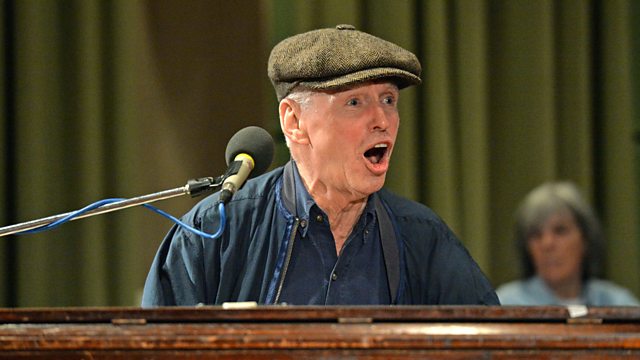 Georgie Fame (the B-Side)
It is the audience's turn to ask Georgie Fame questions about his 1963 debut album, Rhythm & Blues at the Flamingo.
John Wilson returns with a new series of Mastertapes, in which he talks to leading performers and songwriters about the album that made them or changed them. Recorded in front of a live audience at the BBC's iconic Maida Vale Studios. Future programmes in the series include Donovan discussing 'Sunshine Superman', Steel Pulse returning to 'Handsworth Revolution' and Squeeze talking about 'East Side Story'
Programme 2 (B-side): Having discussed the making of 'Rhythm & Blues at the Flamingo' (in the A-side of the programme, broadcast on Monday 21st December and available online), Georgie Fame responds to questions from the audience and performs exclusive live versions of some of the tracks from the album (accompanied by his sons James and Tristan Powell, as well as a few of the original Blue Flames).
Producer: Paul Kobrak.
Clips