Main content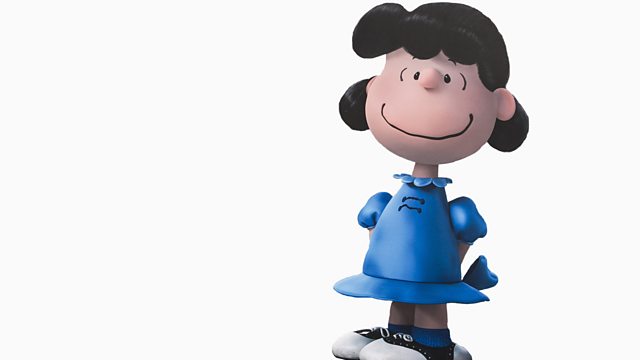 Lucy van Pelt, Baroness Verma, Homelessness, Little Green Dress, Memory
The wisdom of Lucy van Pelt, Baroness Verma tackling violence against women and girls overseas, impact of homelessness on a mother and her daughters, alternatives to the LBD.
Lucy van Pelt was the feisty, grumpy cartoon character in Charles M. Schulz's comic strip Peanuts. Now her best quotations have been pulled together in a new book How To Be a Grrrl. Writer Jenny Colgan and Journalist Hadley Freeman, both Lucy Super Fans, describe their love for this character. Is she a feminist icon or a bossy manipulator?
Baroness Verma, Parliamentary Under-secretary of State for International Development has just been appointed
Ministerial Champion for Tackling Violence Against Women and Girls Overseas. One in three women worldwide experience physical or sexual violence in their life-time according to the United Nations so what role can she play in tackling such widespread abuse?
In June 2013 Daisy-May Hudson, her younger sister and her mother were made homeless because their landlord decided to sell the property they had called home for thirteen years. Daisy explains to Jane Garvey why she decided to document her family's experience in the film she called "Halfway".
Alternatives to the LBD: it's Christmas party season but before you pull out your trusty LBD (little black dress), take note that some other trends are stealing the show. The Little Green Dress, the visible bra and casual party wear are all making waves at parties this year. Anna Murphy, fashion director at the Times, describes how party fashion is changing.
Memory: there are some occasions which lend themselves to the making of enduring memories and Christmas is one of them. But how much do we know about memory? How are memories made, how reliable are they and what triggers them? Does gender affect how we remember? With Dr Anna Weighall Cognitive Development Psychologist at the University of Leeds.
Chapters
Homelessness

Daisy-May Hudson's film, "Halfway", documents her and her family becoming homeless

Duration: 12:00

International Domestic Violence

Baroness Verma discusses her role for Tackling Violence Against Women and Girls Overseas

Duration: 06:47

How To Be A Grrrl

The comic strip Peanuts' Lucy van Pelt's best quotes have been made into a new book

Duration: 08:19

Little Green Dress

Fashion Director Anna Murphy offers an alternative to the Little Black Dress

Duration: 06:10

Memory

How do we create memories? And does gender make an impact?

Duration: 07:28

International Domestic Violence

Credits

| Role | Contributor |
| --- | --- |
| Presenter | Jane Garvey |
| Producer | Caroline Donne |
| Interviewed Guest | Hadley Freeman |
| Interviewed Guest | Jenny Colgan |
| Interviewed Guest | Sandip Verma |
| Interviewed Guest | Daisy-May Hudson |
| Interviewed Guest | Beverley Hudson |
| Interviewed Guest | Anna Murphy |
| Interviewed Guest | Anna Weighall |