Main content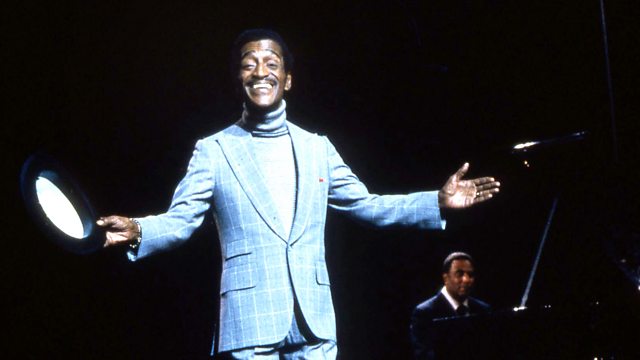 Celebrating one of the greatest entertainers, Sammy Davis Jnr
Leo Green tells the story of Sammy Davis Jr, with contributions from Sammy himself as well as friends and colleagues.
Admired by Fred Astaire for his dancing, by Frank Sinatra for his singing and by Dr Martin Luther King for his peaceful approach to the American Civil Rights movement, Sammy Davis was unlike any other entertainer - anyone who ever witnessed him perform, never forgot what they saw.
His songs provide the perfect soundtrack to his life and times, as told by musician and broadcaster Leo Green who has had a life-long love of this unique performer. We hear from Sammy himself as well as friends and colleagues and enjoy the many musical genres Sammy conquered on his journey to the summit of the entertainment industry which was a harder road to travel than any of his contemporaries.
None of the others in the Rat Pack such as Frank Sinatra and Dean Martin had to contend with the challenges he faced - the brutal racism; the bleak poverty; regular death threats; the loss of an eye; a battle with alcohol and drugs. And yet, despite all these challenges, he covered more ground than anyone else in the industry, establishing himself as the greatest all-round entertainer the world has ever seen, or possibly will ever see.