Main content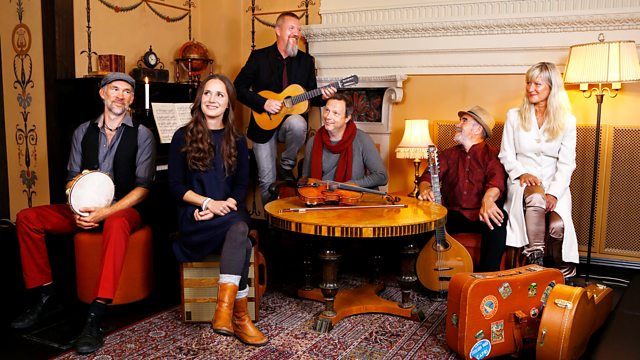 Ian Skelly presents the third part of Radio 3's annual day of Christmas music from around Europe. Including concerts given in Stockholm and Dresden.
BBC Radio 3 links up with radio stations around Europe for a festive day of Christmas music.
Presented by Ian Skelly
7.45pm From the Scala Theatre, Stockholm
Jul i Folkton, a band featuring some of Sweden's leading folk musicians, offer us 'a concert that smells of straw and spruce'
Ale Möller, Lena Willemark, Lisa Rydberg, Esbjörn Hazelius, Roger Tallroth, Olle Linder
8.15 pm From the Frauenkirche, Dresden
Franz Biebl (1906-2001): Ave Maria (Angelus Domini)
John Rutter (born 1945): Born in a Stable so Bare
Joseph Gabriel Rheinberger (1839-1901) Gloria, from 'Mass in A, op. 126
Trad: God rest you merry gentlemen
Brahms: Es ist das Heil uns kommen her, op. 29 no 1
Gustaf Nordqvist (1886-1949: Jul, Jul, stralande Jul, (Swedish Christmas Carol)
Poulenc: Quatre Motets pour le temps de Noël
Gustav Holst: In the Bleak Midwinter
Morten Lauridsen (born 1943): O magnum mysterium
Michael Praetorius: Det är en ros utsprungen
MDR Leipzig Childrens' Chorus
Directed by Ullrich Kaiser
MDR Leipzig Radio Chorus
Directed by Philipp Ahmann
(Christmas Around Europe concludes at 11 pm).