Main content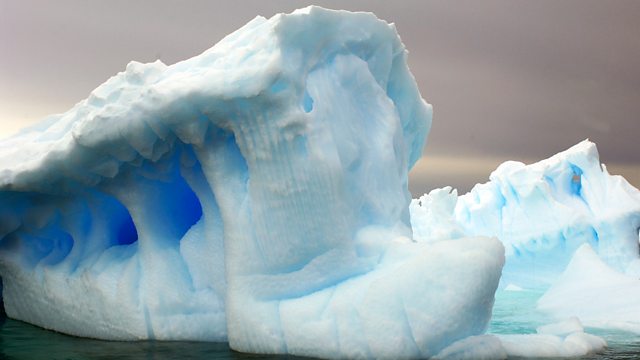 Freeze: Thaw
Hayden Lorimer discusses ice with poets, musicians, explorers, doctors and physicists. With Lavinia Greenlaw, Jo Shapcott, Kathleen Jamie, Nick Drake and Gavin Francis.
Geographer Hayden Lorimer explores ice truths and ice dreams with poets, musicians, explorers, doctors, physicists and polar bears.
With location recordings from a petrol station forecourt, the largest ice house in Scotland. and the gathering ice fields of Tromso, north of the Arctic Circle, and contributions from Lavinia Greenlaw (poems of midsummer and midwinter), Jo Shapcott (imagining the afterlife of the ill-fated Franklin expedition), Kathleen Jamie (remembering ice vendors in Pakistan and watching glaciers calve in Greenland), Nick Drake (listening in on the Paris climate summit), Gavin Francis (detailing frostbite's advance through a finger and recalling the smell of grass after a year in Antarctica), Joanna Kavenna (dreaming Ultima Thule), Fiona Sampson (on why skating might be like writing), Karen Powers (recording the ice and making it sing), Jen Hadfield (on a pre-natal polar bear), Kurt Jackson (on painting with ice), Francis Leviston (on the tundra's secrets), Stephen Harrison (on ice cores), and Paul Farley (on the life lessons of Jack Frost).
First broadcast December 2015 as part of Radio 3's Northern Lights season.
Last on
Broadcasts

Featured in...
Music, performance and drama, inspired by the world's most northerly territories