Main content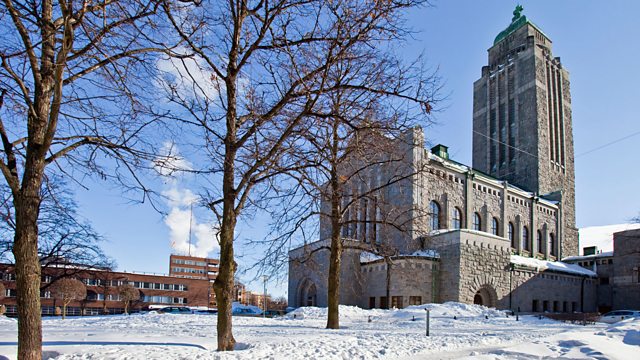 The first part of Radio 3's annual day of Christmas music from around Europe. Including a live concert from Kallio Church in Helsinki followed by a performance from Copenhagen.
BBC Radio 3 links up with radio stations around Europe for a festive day of Christmas music.
Presented by Ian Skelly
1pm Live from Kallio Church, Helsinki
Sibelius: Melody for the Bells of Kallio Church
Armas Maasalo (1905-1960): Christmas Bells (Joulun kellot)
Ahti Sonninen (1914-1984): Christmas Hymn (Jouluhymni)
Armas Maasalo (1905-1960): Together with Angels (Mä kanssa enkelten)
Mikko Heiniö (born 1948): Two movements from the Maria Suite
Einojuhani Rautavaara (born 1928): Canticum Mariae virginis; Mary's Christmas Hymn (Majatan jouluvirsi)
Jean Sibelius: Five Christmas Songs, op. 101
Christmas Comes to the Snowy Gate; Yuletide is Coming; It is Getting Darker Outside; Give me No Splendour; The Snow has Fallen Deep and Wide
Päivi Severeide (harp)
Key Ensemble
Helsinki Brass Quartet
Conducted by Teemu Honkanen
2pm from Concert Hall, Danish Radio Concert House, Copenhagen
Rimsky-Korsakov: Christmas Eve - Suite
Tchaikovsky: Nutcracker Suite, op. 71a
Danish National Symphony Orchestra
Conducted by Pavel Baleff
(Christmas Around Europe continues at 4pm).
More episodes
Previous
You are at the first episode