Main content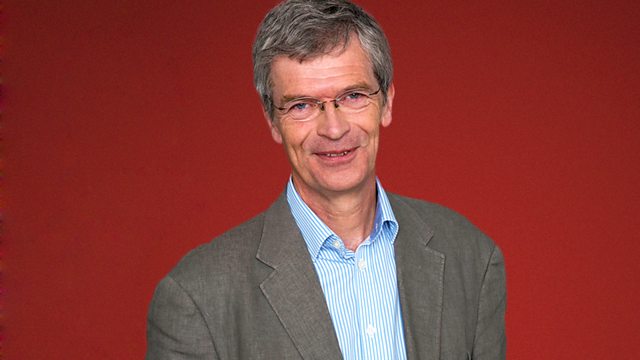 19/12/2015
Alyn Shipton presents seasonal jazz by Maynard Ferguson and more listener suggestions of the ten essential jazz records.
Performers
Artist  Stan Kenton
Title  Christmas for Moderns
Composer Maynard Ferguson
Album  Merry Christmas from the Creative World of Stan Kenton
Label  Blue Note
Number Track 13
Duration  7.07
Performers: Personnel: Stan Kenton (spoken vocals, piano, celeste); Lanny Morgan (alto saxophone); Joe Farrell, Willie Maiden (tenor saxophone); Frank Hitner (baritone saxophone); Maynard Ferguson, Chet Ferretti, Jerry Tyree (trumpet); Bob Fitzpatrick, Paul Heydorff, Robert Knight, Tom Shepard (trombone); Jimmy Rowles (piano); Charlie Saunders, Hy Lesnick, Pete Chivily (bass); Rufus Jones (drums, bells); Jerry Lestock McKenzie, Art Anton, Frank Carlson (drums); Larry Bunker, Emil Richards (percussion, bells).

Artist  Lee Konitz
Title  Tickle Toe
Composer Young
Album  Duets
Label  Milestone
Number MSP 9013
Duration  2.56
Performers Lee Konitz, Riche Kamuca, ts. Sept 1967

Artist  MJQ
Title  England's Carol
Composer trad arr MJQ
Album  The Last Concert
Label  Atlantic
Number 1024-5 Disc 1 Track 12
Duration  5.51
Performers: Milt Jackson, vib; John Lewis, p; Percy Heath, b; Connie Kay, d. 1988
Artist  Noon Johnson
Title  Exactly Like You / Swing Out
Composer Fields / Mchugh
Album  Noon Johnson / Lemon Nash 1960 (Larry Borenstein Coll. Vol 9)
Label  504
Number CD 38 Track 2
Duration  2.12
Performers Noon Johnson, bazooka, Harrison Verrett, bj, v; Lawrence Rankins, g, v. 1960.

Artist  Bix Beiderbecke
Title  Royal Garden Blues
Composer Williams
Album  Bix Beiderbecke Story
Label  Proper
Number Properbox 66 cd 2 Track 20
Duration  3.05
Performers Bix Beiderbecke, c; Bill Rank, tb; Don Murray, cl; Adrian Rollini, bass sax, Frank Signorelli, p; Chauncey Morehouse, d. 5 Oct 1927

Artist  Sarah Vaughan
Title  I'll Remember April
Composer G.B.Paul
Album  Ronnie Scott's Presents Sarah Vaughan Live
Label  Pye
Number NSPL 18544
Duration  3'05
Performers Sarah Vaughan, v; Carl Schroeder, p; Walter Booker, b; Jimmy Cobb, d; London 1977.

Artist  Sonny Stitt
Title  Body and Soul
Composer Edward Heyman, Robert Sour, Frank Eyton; Johnny Green
Album  New York Jazz
Label  Verve
Number MGV 8219 Track 9
Duration  4.31
Performers Sonny Stitt, ts; Jimmy Jones, p; Ray Brown, b; Jo Jones, d. 1956.
Artist  Sun Ra
Title  it's Christmas Time
Composer Sun Ra / Alton Abraham
Album  The Singles
Label  Evidence
Number 221462 CD 1 Track 11
Duration  2.43
Performers: the Qualities, v; Sun Ra, org; unknown, perc, g; Chicago 1956.

Artist  Vincent Pierani
Title  Throw it Away
Composer Lincoln
Album  Thrill Box
Label  ACT
Number 9542-2 Track 10
Duration  5.32
Performers Vincent Peirani, acc; Michael Wollny, p; Michel Benita, b. 2013.
Artist  Dizzy Gillespie (with Oscar Pettiford's 18 All Stars)
Title  Salt Peanuts
Composer Gillespie
Album  Early Years
Label  Marshall Cavendish
Number CD28 Track 14
Duration  2.55
Performers: Dizzy Gillespie, Benny Harris, unknown, t; Trummy Young, Benny Morton, unknown, tb; Johnny Borthwell, Don Byas, Serge Chaloff, unkown, reeds; Clyde Hart, p; Oscar Pettiford, b; Shelly Manne, d. 9 Jan 1945.

Artist  Tubby Hayes
Title  A Pint of Bitter
Composer Hayes
Album  Seven Classic Albums
Label  Real Gone
Number RGJ CD 402 CD 3 Track 5
Duration  7.00
Performers: Tubby Hayes, ts; Clark Terry, t; Horace Parlan, p; Eddie Costa, vib; George Duvivier, b; Dave Bailey, d. 1961
Artist  Miles Davis / Gil Evans
Title  Blue Xmas
Composer Dorough
Album  Complete Coliumbia Studio Recirdings
Label  Columbia
Number 67397 CD 4 Track 7
Duration   2,40
Performers: Miles Davis, t; Frank Rehak, tb; Wayne Shorter, ts; Bob Dorough, p, v; Paul Chambers, b; Jimmy Cobb, d; Willie Bobo, perc; Gil Evans, arr. Aug 1962.

Artist  Mike Westbrook
Title  I See Thy Form
Composer Westbrook / Blake
Album  Glad Day
Label  Enja
Number 9376-2 CD 2 Track 6
Duration  3.58
Performers Phil Minton, v; Kate Westbrook, tenor horn, piccolo; Peter Whyman, Alan Wakeman, Chris Biscoe, reeds; Steve Berry b; Dave Barry, d; Mike Westbrook, p dir; Senior girls choir of Blackheath Conservatory. 1999