Main content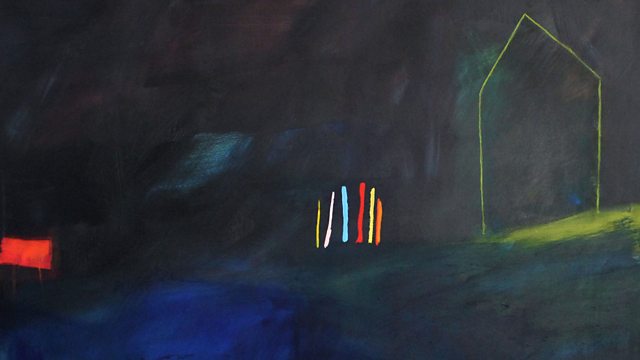 At the Darkest Point
As midwinter approaches, John McCarthy explores how we cope with dark times, how we express our feelings and how we find our way through.
At the moment of mid-winter, John McCarthy explores how we cope with dark times, how we express our feelings and how we find a way through.
Dark and difficult times are part of our human experience. On the news we encounter human suffering - on a scale so massive and distant from our immediate lives, whether man made or as a result of natural disasters, it is often impossible to take in or begin to understand.
Most of us have more local and intimate dark times to cope with. Sickness, loss of loved ones, financial worries - these are all examples of darkness that can come in the middle of the day.
And there is also the dark that is pure loneliness.
Since first reading it as a schoolboy, John has found solace in George Herbert's poem, The Flower, which emphasises renewal and return after the dark tempests of the night.
There's a new commission from the poet Jen Hadfield who sends us a postcard from the winter darkness of Shetland, readings of poems by Rilke and Byron, and the composer and sound artist Janek Schaefer tells the story of how he came to create a piece of music - White Lights of Divine Darkness (for Sir John Tavener).
The readers are Joshua Elliot, Serena Jennings and Jen Hadfield.
Produced by Natalie Steed
A Whistledown production for BBC Radio 4.
Readings
Title: Darkness (extract)
Author:  Lord Byron
Publisher: Oxford University Press
ISBN: 019953733X

Title: Alone (extract)
Synopsis: Extract from a memoir by the explorer and adventurer Richard Byrd who, in 1934, spent 5 months alone in the Antarctic winter dark.
Author:  Richard E ByrdPublisher: Palmer Press
ISBN:  1447424107
Title: Postcard from Darkness
Synopsis: A specially commissioned piece from the Shetland poet Jen Hadfield
Author:  Jen Hadfield
Publisher: 
ISBN: 
Title: You darkness, that I come from
Synopsis: Author:  Rainer Maria Rilke, translated by Robert Bly
Publisher: Harper Perennial
ISBN: 0060907274
Title: The Flower
Synopsis: Author:  George Herbert
Publisher: Penguin Classics
ISBN: 0141392045
Synopsis: an extract from Lord Byron's long poem, Darkness

LINKS:
The picture used for this programme is Nightfishin' by the Shetland artist Kristi Cumming.
Jen Hadfield's blog http://rogueseeds.blogspot.co.uk/
Professor Janek Schaefer's blog http://www.audioh.com/