Main content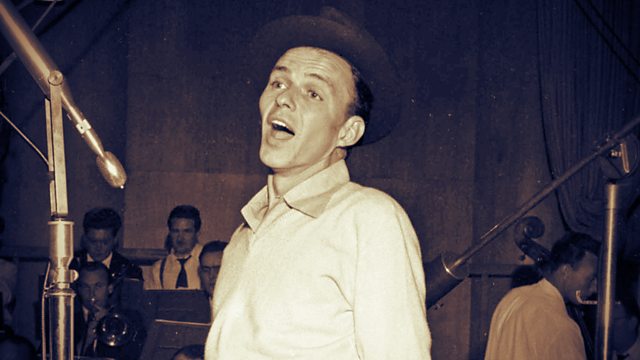 The Selling of Sinatra
4 Extra Debut. Jazz singer Kurt Elling explores the glitz, glamour and dark undercurrents in the life of music icon, Frank Sinatra. From 2015.
Jazz singer Kurt Elling provides a unique take on Frank Sinatra, playing with the glitz and glamour, and discovering the dark undertones to a crooner's life that we thought we knew. In a centenary celebration, he analyses just how much image-making and effort went into turning Francis Albert Sinatra into plain old "Frank."
Sinatra had many incarnations in a sixty-year career. He was born to a working-class Italian immigrant family in New Jersey. His father was a lightweight boxer, bar owner and firefighter. His mother Natalina was active in Democratic politics and ran an illegal abortion clinic. Frank dropped out of high school and began singing at his dad's bar, eventually gaining the attention of bandleader Tommy Dorsey.
With Tommy's help, Sinatra's popularity grew in the 40s, but he didn't serve in the Second World War due to a perforated eardrum and he attracted some bitterness as magazine photographs displayed him surrounded by beautiful women and making plenty of cash in New York.
A decline in popularity and damage to his vocal chords led to the "wilderness years", suicide attempts and deep depression.
With the boost of an Oscar win in 1953, Frank successfully remade himself on an industrial scale with Las Vegas tours, Hollywood movies, platinum records, retirements, comebacks and high society connections that included the Oval Office.
Contributors include Robert Wagner, John Lahr and Paul Anka.
Producer: Colin McNulty
A Whistledown production for BBC Radio 4 first broadcast in December 2015.