Main content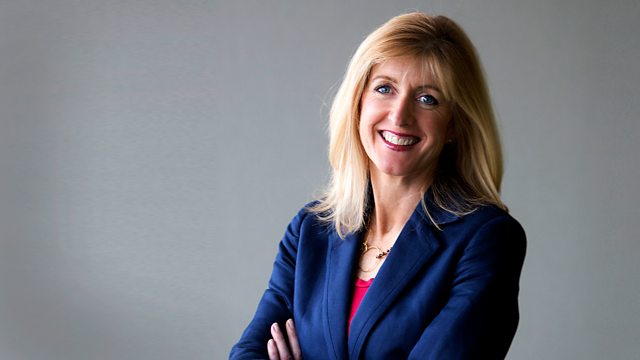 21/12/2015
Guest Presenter Louise White gets to the heart of the news and offers listeners the opportunity to have their say.
Learner drivers could be allowed on motorways for the first time, under government proposals aimed at increasing road safety. At the moment learners aren't allowed on motorways until they've passed their test meaning new drivers don't have experience of a critical aspect of modern driving - should motorway driving be a compulsory part of the learning experience? Louise Asks: Does passing the test mean you're ready for the road?
DYSLEXIA
We catch up with former footballer Scott Walker who has just been diagnosed with dyslexia and find out what it's like to be diagnosed as an adult.
SIR JACKIE STEWART
Scottish sporting legend talks to us about his own experience of being dyslexic
OVERCOMING TRAUMA
One year on from the Bin lorry crash in Glasgow's George Square we look at the effect this kind of traumatic event can have on survivors and how they can learn to cope.
COFFEE SHOPS
The number of UK coffee shops has doubled in the last decade - we find out why we've become a nation of caffeine addicts and ask if they coffee shops have enhanced our high streets.
I DON'T WISH IT COULD BE CHRISTMAS EVERYDAY
We talk to Andy Park, AKA Mr Christmas, who has celebrated Christmas every day for the last 22 years and has finally decided to stop after his savings have run out and his weight ballooned by 9 stone.
BAD RELATIONSHIPS WITH ALCOHOL
Photos of TV presenter Zoe Ball have been splashed across the tabloids after she was snapped in a drunken embrace with a 22 year old rock musician. Louise asks if there are some people who should just avoid drink - even if it's just the odd one?
EXTREME WEDDING PHOTOGRAPHY
We hear about the latest wedding fad and why getting your pictures taken on the steps of the local church just isn't enough for some people anymore.
BBC Radio Scotland News and Current Affairs Programmes