Main content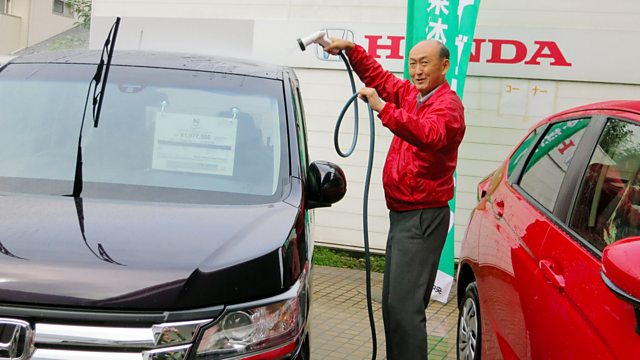 Coping with dementia in Japan, HMRC call waiting, Forth Road Bridge closure
How Japan cares for people with dementia by keeping them active. HMRC is criticised for lengthy call wait times. Plus how services are coping with the closure of the Forth Bridge.
4.5 million people have dementia in Japan, compared with 850,000 in the UK. Japan has the oldest population in the world, and it has been forced to deal with many problems the UK still struggles with, such as with organisation and paying for care. In the second of her reports from Japan, Samantha Fenwick reports on how people with dementia are being kept active and visible in the community.
Research has found people ringing HM Revenue & Customers are on average waiting 38 minutes to speak with an operator, with much lengthier call waiting times after 6pm. The consumer magazine Which? has criticised the government department, saying it must be more responsive especially ahead of the Self-Assessment tax return deadline. Winifred Robinson speaks to Ruth Owen from HMRC about the changes it has introduced.
Plus the 14 year old who was donated a helicopter ride to get to her cancer treatment. Megan Fletcher was facing a five hour journey after the Forth Road Bridge was closed. We find out how the closure has been affecting health services.
Presented by Winifred Robinson
Produced by Natalie Donovan.
Chapters
HMRC

We speak to HMRC's director general for personal tax about its customer service record.

Duration: 06:02

Sales

Has the unseasonably warm weather affected retail figures?

Duration: 06:25

Forth Bridge

We hear of how the temporary closure of the Forth Bridge has affected commuters.

Duration: 07:32

Sitting Together

How some airlines charge extra should passengers wish to sit together.

Duration: 05:21

Dementia Care in Japan

A special report into Japan's elderly care and dementia services.

Duration: 08:18

Star Wars

Are more people booking cinema tickets in advance?

Duration: 04:57