Main content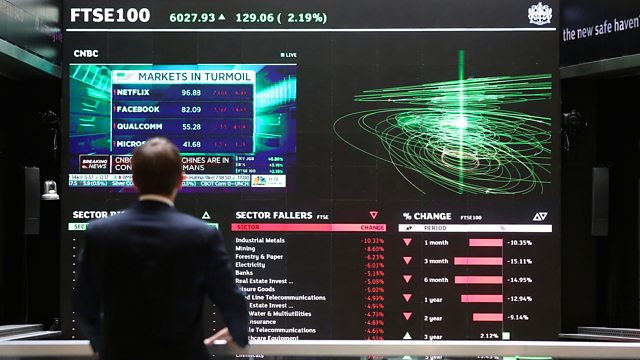 Money Box Live: Saving and Investing
Listeners ask questions on saving and investing, including cash, ISAs, funds and stock markets.
Your calls about saving and investing. To ask about cash, ISAs, funds or stock markets call 03700 100 444 or e-mail moneybox@bbc.co.uk now.
The Bank of England voted to keep UK interest rates at 0.5% again this week and Mark Carney recently predicted that interest rate moves, when they come, will be limited and gradual.
With low interest rates prevailing you need to keep your eye out for the best deals, particularly if your savings rate has whittled away. The Financial Conduct Authority has named and shamed banks and building societies who pay savers as little as 0.1%, the poorest rates being offered in branch and on accounts which have been held for a long time.
As high interest current accounts currently pay close to 5%, regular saving accounts offer 3% to 4% and the simplest instant access accounts around 1.5% why not move your money? Savings Champion Anna Bowes will be ready with all the best rates on Wednesday.
If you want to invest long term you may want to ask about riskier investments such as stocks and shares, but it's been a volatile year for stock markets and commodity markets such as gold, silver, copper and oil. The FTSE 100 index, the 100 largest companies listed on the London Stock Exchange, fell from 6,547 in January to 5,958 in September before nudging back up again, affecting not just investors but also those with pension funds.
If you think the highs and lows of stock market investing are for you why not ask Russ Mould, Investment Direct from AJ Bell and Nick Hungerford, CEO of Nutmeg for their views and opinion and to explain the options.
Chartered Financial Planner Claire Walsh from Aspect 8 will also be here to answer your questions about financial planning.
If saving and investing is on your mind, Paul Lewis and the team will be waiting for your question on Wednesday.
Call 03700 100 444 from 1pm to 3.30pm on Wednesday 16 December or e-mail moneybox@bbc.co.uk now. Standard geographic charges from landlines and mobiles will apply.
Presenter: Paul Lewis
Producer: Diane Richardson
Editor: Andrew Smith.