Main content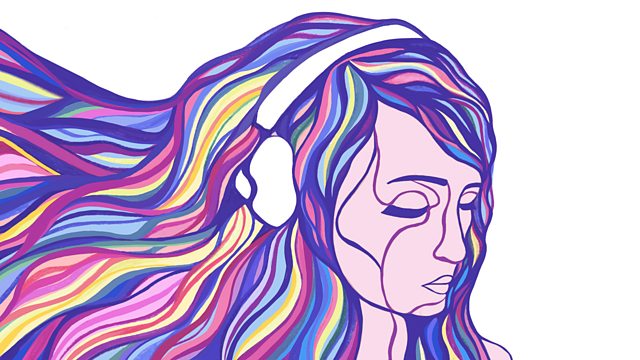 Nimrod
Paul Spicer explores the impact of Edward Elgar's Nimrod from the Enigma Variations, inspired by his Anglo-German friend and music editor, Augustus Jaeger. From December 2015.
Edward Elgar's incomparable Nimrod, and the part it plays in people's lives, is explored this week:
Composed as part of the Enigma Variations in the latter part of the 19th century, Nimrod was inspired by Elgar's friend and music editor, Augustus Jaeger.
In an interview for this programme, Jaeger's granddaughter, Gillian Scully, talks about her grandfather and describes hearing her own granddaughter playing Nimrod at a school concert.
It wasn't what Elgar intended, but Nimrod is now - and, probably, forever - associated with Remembrance. The Right Reverend Nigel McCulloch - National Chaplain to the Royal British Legion - talks about hearing it played at the Festival of Remembrance in the Royal Albert Hall stirring memories of his own father who died in WW2, and serving as a reminder of all those lost or injured in war.
Margaret Evison's son, Lieutenant Mark Evison of the Welsh Guards, was killed in Afghanistan in 2009. Nimrod played an important part in his funeral which was held at The Guard's Chapel in London.
For Lord Victor Adebowale, Chief Executive of the charity Turning Point, Nimrod is a piece that reminds him of his father and the struggles he had as a Nigerian immigrant to the UK.
Composer and conductor, Paul Spicer, plays through Nimrod at the piano exploring why it is a piece that stirs such deep emotions.
Producer: Karen Gregor.
Last on

Rt Rev Nigel McCulloch at the Festival of Remembrance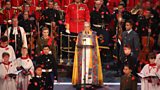 Gillian Scully - the granddaughter of 'Nimrod'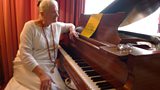 The Steamboat Springs High School Band, led by James Knapp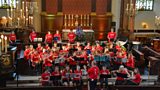 Broadcasts

Why Sam Cooke's 'A Change Is Gonna Come' became a Civil Rights anthem