Main content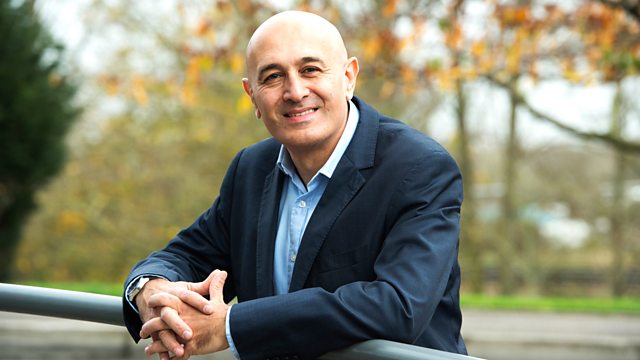 Air Pollution
Can science clean up dirty vehicle emissions? Jim Al-Khalili brings three scientists together to find the best technology for reducing air pollution in our cities.
As the recent VW scandal reminds us, the exhaust from petrol and, in particular, diesel cars are damaging our health. So what can science do to help? Jim Al-Khalili invites three scientists into the studio to explain how their research or technology could help reduce pollution from dirty car exhausts. Professor of Chemistry, Tony Ryan makes the case for smart materials that absorb noxious gases. If only everyone could treat their jeans with nanoparticles that that clean up the air as they walk around town. Professor Clare Grey and her team are working on the next generation of batteries for electric cars. And engineer, Bernard Porter is a champion of hydrogen fuel cells. So, which technology is best designed to help us reduce air pollution in our cities? Who deserves the lion's share of Jim's imaginary pot of research funding to help us tackle this problem?
Producer: Anna Buckley.
Last on
Broadcasts

Professor Stephen Hawking on Black Holes
Podcast
Jim Al-Khalili and guests work out how science might solve society's problems.