Main content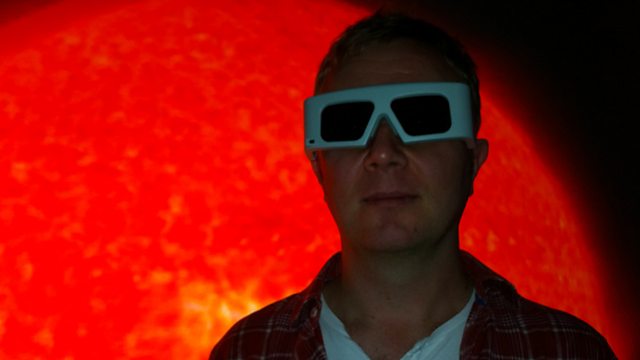 The Year in Science
Adam Walton and guests review some of the science stories that hit the headlines in 2015.
Last on
Review of the Year
Adam Walton and guests look back at some of the science stories that have made the headlines in 2015.

Dr Chris North from Cardiff School of Physics and Astronomy picks the flyby of Pluto as one of his highlights of the year. The New Horizons mission sent back remarkable pictures of the dwarf planet at the edge of the Solar System in July this year. As a result, we now know that Pluto has spectacular ice mountains, and glaciers of nitrogen ice. The data gathered by the spacecraft will keep scientists busy for years.

Dr Stephanie Wilson of Bangor School of Ocean Sciences explains the significance of "El Nino" - climatic changes in the equatorial Pacific region. The current El Nino is one of the biggest on record, and could have wide reaching affects on weather and ocean life.

Dr Christian Dunn of Bangor School of Biological Sciences discusses the recent storm Desmond and the Paris climate summit, and potential ways of reducing the impact of heavy rainfall, including management of upland areas.

The programme also discusses the widespread forest fires in Indonesia, which raged for months, and blanketed the country in thick smoke, affecting large numbers of the population with respiratory infections, and emitting large quantities of greenhouse gases.

We hear about the discovery of liquid water on Mars, and the implications for finding life, plus the Tara ocean survey sampling plankton, and the affect of temperature on microbial life.


Broadcasts