Main content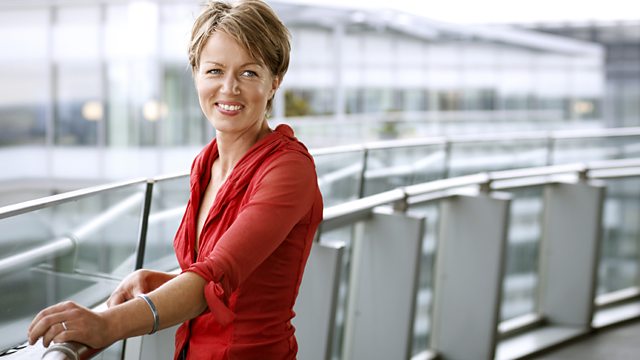 Sallinen - The King Goes Forth to France
Verity Sharp presents a performance of Aulis Sallinen's opera The King Goes Forth to France. With baritone Tommi Hakala and the Helsinki Philharmonic Orchestra under Okku Kaamu.
As part of Northern Lights on Afternoon on 3, Verity Sharp presents The King Goes Forth to France, which is the third opera of Finnish composer Aulis Sallinen. The composer himself subtitled the opera a 'chronicle for the music theatre of the coming Ice Age' and it is a satirical musical allegory to a libretto written by Paavo Haavikko that follows the Prince as he decides to escape the advance of a new ice sheet across his land, England, and the urges of the Prime Minister for him to take a wife, instead crossing the Channel on a bridge of ice to resettle in France, where he is declared King. In France, he marries a German Princess who he immediately pawns together with his crown to fund his military campaigns in the resurgence of the Hundred Years' War and the Battle of Crécy and Siege of Calais. As Calais falls again, and spring returns, the King requests his chronicler to omit name from history, believing that he is nothing but a figment of Time.
Presented by Verity Sharp.
Aulis Sallinen
The King goes forth to France - opera in 3 acts
The Prince who later becomes the King . . . Tommi Hakala (baritone)
The Prime Minister who also appears as his own son, the Young Prime Minister . . . Jyrki Korhonen (bass
The Nice Caroline . . . Riikka Rantanen (soprano)
The Caroline with the Thick Mane . . . Lilli Paasikivi (mezzo-soprano)
The Anne who Steals . . . Mari Palo (high soprano)
The Anne who Strips . . . Laura Nykanen (contralto)
Guide . . . Jyrki Anttila (dramatic tenor)
English Archer . . . Herman Wallen (high baritone)
The Queen . . . Kirsi thum (soprano)
Six Burghers of Calais . . . Tuomas Katajala & Jussi Myllys (tenors), Arttu Kataja (baritone), Tuomas Tuloisela, Niklas Spangberg & Janne Sundqvist (basses)
Froissart . . . Santeri Kinnunen (spoken role)
Finnish Philharmonic Chorus
Tapiola Chamber Choir
Hanny Norjanen (chorus master)
Helsinki Philharmonic Orchestra
Okku Kamu (conductor).