Main content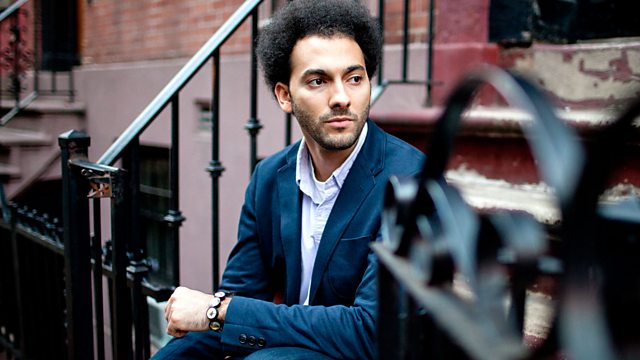 David Virelles
Jez Nelson presents Cuban pianist David Virelles and his Mboko quartet performing Afro-Cuban sacred music in a concert at Kings Place for the 2015 EFG London Jazz Festival.
Cuban pianist David Virelles and his Mbókò quartet explore Afro-Cuban sacred music at Kings Place, as the part of the 2015 EFG London Jazz Festival.
After moving to Canada and then to New York, in 2009, Virelles has established himself as one of the most exciting young pianists on the scene, working with the likes of Tomasz Stanko, Steve Coleman and Chris Potter. Mbókò, his third release as leader and his first for the ECM label, draws on those experiences and fuses them with sacred themes and ritual music from his homeland.
Performed live, it makes for an immersive set of piano meditations, underscored by bass drones from Vicente Archer and textural kit playing from Gerald Cleaver.
Adding a further layer of rhythmic complexity and ramping up the sacred dimension is Román Díaz on vocals and biankoméko, a set of four hand drums traditionally used by members of Afro-Cuban abakuás - secret societies dedicated to the worship of forest-dwelling spirits.
Presenter: Jez Nelson
Producer: Chris Elcombe.
Music Played
New Release

David Virelles' Mbókò in concert at Kings Place in November 2015

Kevin LeGendre in Conversation with David Virelles

David Virelles' Mbókò in concert at Kings Place in November 2015

Northern Lights: Sunna Gunnlaugs selects jazz from Iceland