Main content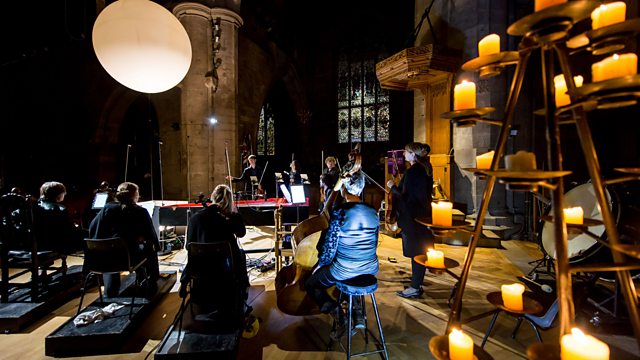 Scottish Ensemble - Part, Bach, Gubaidulina
From St John's Kirk Perth, violinist Matthew Truscott directs the Scottish Ensemble in a concert featuring music by Part, Bach and Gubaidulina.
From St John's Kirk Perth, Kate Molleson presents The Scottish Ensemble directed by Matthew Truscott, in a concert of Pärt, Bach and Gubaidulina.
Pärt: Fratres
Bach: Violin Concerto in A minor, BWV 1041
Bach: Chorale: Wenn wir in höchsten Nöten sein (from Art of Fugue, BWV 1080)
Gubaidulina: Meditation über der Bach Chorale: Vor deinen Thron tret ich hiermit
8.11: Interval
Bach: Concerto for Two Violins in D minor, BWV 1043
Pärt: Collage über Bach - Toccata
Bach: Contrapunctus XIX (from Art of Fugue, BWV 1080)
Pärt: Summa
Bach: Brandenburg Concerto No. 3 (with Stravinsky arrangement of B minor Prelude from Well Tempered Clavier as Second Movement)
The meditative, cyclic, cascading notes of Bach hold a subtle power. Add to this slices of spiritual calm, in the form of Arvo Pärt's cinematic violins, as well as the surprise of Sofia Gubaidulina's eerie homage to the Baroque master, and the overall effect is one of meditation, reflection and immersion.
With his specialist knowledge and passion for period instrument performance, Matthew Truscott is guest director and solo violinist in two Bach concerti.
Scottish Ensemble
Matthew Truscott - Guest Director
Kate Molleson - presenter.