Main content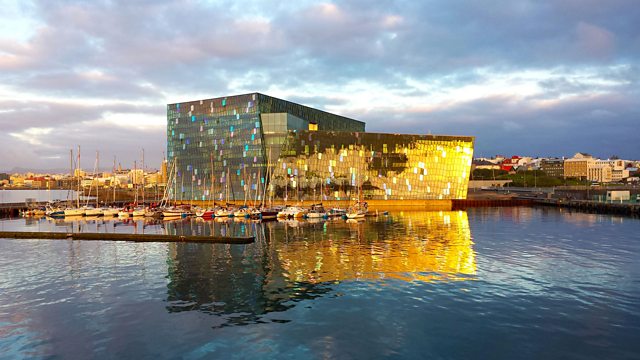 Northern Lights - Performances from Finland and Iceland
Ian Skelly presents performances by musicians from Finland, Sweden and Iceland. With works by Bach, Crusell, Michael Kirsten and Mendelssohn.
Northern Lights: Ian Skelly presents performances by artists from Finland, Sweden and Iceland.
JS Bach: Two-Part Inventions, from BWV 772-786
Pekka Kuusisto (violin), Nicolas Altstaedt (cello)
One of Finland's leading violinists, recorded by Bavarian Radio
Bernhard Henrik Crusell (1775-1838): Flute Quartet, Op. 7
Emily Beynon (flute), Paula Sundqvist (violin), Riitta-Liisa Ristiluoma (viola), Mikko Ivars (cello)
The best-known Finnish-born composer before Sibelius, recorded in his home town of Uusikaupunki
Michael Kirsten (1682-1742): Partie a tre for Viola, Cello and Double Bass
Johanna Persson (viola), Kati Raitinen (cello), Ediscon Ruiz (double bass)
A rarely-heard composer recorded at the Grünewaldsalen, Stockholm
Mendelssohn: String Quartet No. 6 in F minor Op. 80
Sigrún Edvaldsdóttir (violin), Pascal La Rosa (violin), Thórunn Ósk Marinósdóttir (viola), Sigurgeir Agnarsson (cello)
Some of Iceland's leading string players come together for this performance at the Northern Lights Hall in Reykjavik
Photo of Harpa Concert Hall, Reykjavik (c) Nic Lehoux.