Main content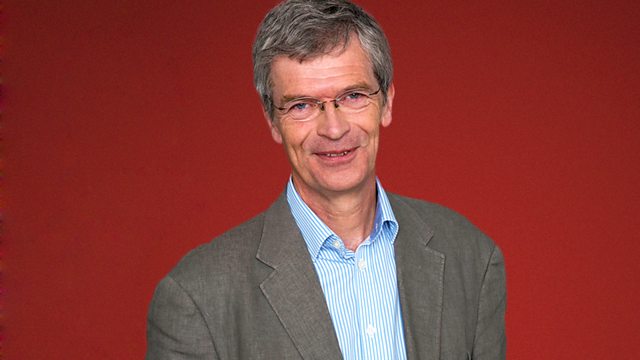 Northern Lights
Alyn Shipton's selection of listeners' requests includes further examples of Scandinavian jazz, and another suggestion for an essential jazz record.
Performers:
Artist  Jere Laukkanen's Finnish Afro Cuban Jazz Orchestra
Title  Teen Town
Composer Patstorius
Album  Jere Laukkanen's Finnish Afro Cuban Jazz Orchestra
Label  Naxos
Number         86056-2 Track 1
Duration  5.03
Performers:  Jere Laukkanen's Finnish Afro Cuban Jazz Orchestra

Artist  Oscar Peterson
Title  Laurentide Waltz
Composer Peterson
Album  Canadiana Suite
Label  Fontana
Number         SFL13015
Duration  5.21
Performers: Oscar Peterson, p; Ray Brown, b; Ed Thigpen, d. 1964

Artist  Christine Jensen
Title  Arbutus
Composer Jensen
Album  Treelines
Label  Justin Time
Number         8559-2 Track 2
Duration  6.51
Performers Ingird Jensen,, Jocelyn Couture, Ball Mahar, Aron Doyle, Dave Mossing, t; Christine Jensen, Donny Kennedy, Erik Hoove, Joel Miller, Chet Doxas, Sean Craig, reeds; David Grott, Jean-Nicolas Trottier, David Martin. Bob Ellis, tb; Steve Amirault, p; Ken Bibace, g; Fraser Hollins, b; Martin Auguste, d. May 2009.

Artist  Stan Getz
Title  Stella By Starlight
Composer Washington / Young
Album  Anniversary
Label  Emarcy
Number         83877692 Track 3
Duration  12.33
Performers: Stan Getz, ts; Kenny Barron, p; Rufus Reid, b; Victor Lewis, d. 1987

Artist  Jack Teagarden (with Paul Whiteman)
Title  Announcer's Blues
Composer Trumbauer, Stokes
Album  Big T
Label  Proper
Number         Properbox 80 CD 2 Track 8
Duration  2.19
Performers: Eddie Wade, Charlie Teagarden, Harry Godlfield, t; Bill Rank, Hal Matthews, Jack Teagarden, tb; Benny Bonaccio, John Cordaro, Charles Strickfadden, Frank Trumbauer, reeds; Roy Bargy, p; Norman McPherson, tu; Larry Gomar, d. Paul Whiteman, dir. 7 sep 1935

Artist  Ukulele Orchestra of Great Britain
Title  Dr Jazz
Composer Morton
Album  Live in London Vol 2
Label  Ukulele Orchestra of Great Britain
Number         Track 1
Duration  3.39 (less opening anno, 0.09, and about 0.07 appl on end)
Performers: David Suich, Peter Brooke Turner, Hester Goodman, George Hinchliffe, Richie Williams, Kitty Lux, Will Grove-White, (ukuleles), Jonty Bankes (bass ukulele)

Artist  Trygve Seim
Title  Ulrike Dans
Composer Trygve Seim 
Album  Different Rivers
Label  ECM
Number         159521-2 Track 2
Duration  7.51
Performers: Håvard Lund , Bass Clarinet, Clarinet; Nils Jansen, Bass Saxophone;
Bernt Simen Lund, Cello; Per Oddvar Johansen, Drums; Hild Sofie Tafjord, French Horn; Trygve Seim, Tenor Saxophone; Øyvind Brække, Trombone; Arve Henriksen, Trombone; David Gald, Trombone. 2000

Artist  Anders Jormin / Severi Pyysalo
Title  Aamos
Composer Pyysalo
Album  Aviaja
Label   Footprint
Number         Track 9
Duration  6.01
Performers: Anders Jormin, b; Severi Pyysalo, vib. 2006

Artist  Stekpanna
Title  Alfredo and the Mayor
Composer Steve Kershaw
Album  Standin' Tall
Label  Flat Five Records Track 10
Number         GBHCD01
Duration  3.52
Performers: Steve Kershaw, b; Mads Kjølby, g; Petter Svard, d.