Main content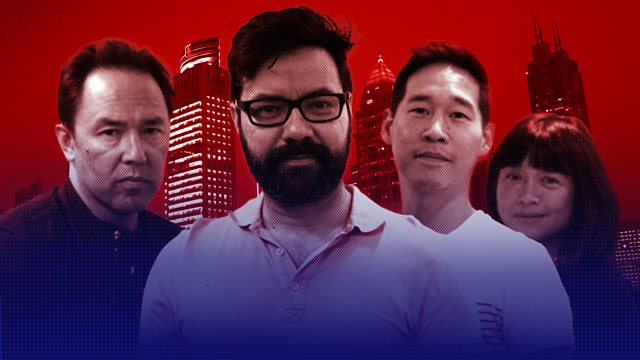 A Loyal Character Dancer
Inspector Chen has to use all his wits to solve a grisly murder and find the missing dancer at the heart of an international people-smuggling ring. Crime drama by Qiu Xiaolong.
Inspector Chen: A Loyal Character Dancer
by Qiu Xiaolong
dramatised by John Harvey
Shanghai, early 1990s. When a former dancer and party loyalist at the heart of a people smuggling operation to the USA goes missing Inspector Chen is under political pressure to find her, tactfully host a young female US Marshall and find the connection with a grisly Triad murder.
Director: David Hunter
A badly mutilated body turns up in Shanghai's Bund Park. It bears all the hallmarks of a triad killing.
Then former dancer and party loyalist Wen Liping vanishes in rural China just before she was to leave the country. Her husband, a key witness against a smuggling ring suspected of importing aliens to the US, refuses to testify until she is found and brought to join him in America.
The US immigration agency, convinced that the Chinese government are hiding something, send US Marshal Catherine Rohn to Shanghai to join the investigation.
Inspector Chen, an astute young policeman with twin passions for food and poetry, is under political pressure to find answers fast. When Catherine Rohn joins him he must tread very carefully.
The dramatisation of the second book in the Inspector Chen series, following the first, Death of a Red Heroine, and preceding the third, When Red is Black. All set in early 1990s Shanghai, in a China poised for rapid change.
Qiu Xiaolong was born in Shanghai, China. As well as writing the award-winning Inspector Chen series of mystery novels, he is also the author of two books of poetry translations, Treasury of Chinese Love Poems (2003) and Evoking T'ang (2007), and his own poetry collection, Lines Around China (2003). Qiu's books have sold over a million copies and have been published in twenty languages. He lives in St. Louis, USA with his wife and daughter.
Credits
| Role | Contributor |
| --- | --- |
| Chen | Jamie Zubairi |
| Yu | Dan Li |
| Catherine Rohn | Pippa Bennett-Warner |
| Party Secretary Li | Daniel York |
| Peiqin | Sarah Lam |
| Wen Liping | Liz Sutherland |
| Old Hunter | David Hounslow |
| Qian | Caolan McCarthy |
| Lihua | Sam Dale |
| Qiao | Debra Baker |
| Liu | Chris Pavlo |
| Author | Qiu Xiaolong |
| Adaptor | John Harvey |
| Director | David Hunter |