Main content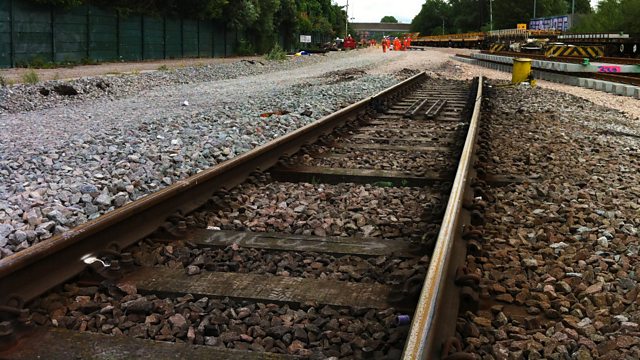 The Railways: Nation, Network and People (Omnibus)
An account of Britain's railways and how track and carriage united a nation. Read by Stephen Tompkinson. From December 2015.
The coming of the trains shunted our vocabulary onto new tracks, and also did some odd things to time...
Read by Stephen Tompkinson - Simon Bradley's remarkable book offers both an understanding of the great sweep of change inaugurated by the railways but also a vast wealth of detail that reveals the sometimes eccentric ways in which ordinary people reacted to the arrival of mass transport.
We get a glimpse into the disconcerting era when the time in London was several minutes ahead of the time in Bristol, and Plymouth was twenty minutes behind. We are reminded of the richness of linguistic gifts that the railways brought to our vocabularies.
The difficulties of lighting and heating trains are examined as well as the history of 'refreshment stops' and the commercial opportunities they brought. Architecture and engineering are covered alongside the impact on social classes and gender.
What cannot be denied is that most passengers have a love-hate relationship with our railways, but many of us know little of the journey taken to get to where we are now.
Abridged and produced by Jill Waters.
A Waters Company Production for BBC Radio 4 first broadcast in 2015.