Main content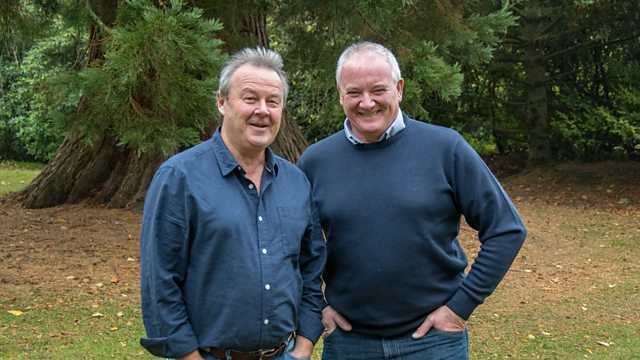 Sunset Song
Mark Stephen meets alpaca security guards. Plus a photo exhibition of female farmers, ploughing matches, the Scottish Fisheries Museum, and the new film of Sunset Song.
In the first 30 minutes...
With three weeks to go until Christmas, many people are placing turkey orders, and to ensure the all-important bird makes it to our table, farmer Craig Michie has come up with a novel way of keeping his gang safe. Mark meets a pair of alpaca security guards in Aberdeenshire.
The Scottish National Portrait Gallery is exhibiting photographs of six female farmers until 24th April 2016. Claire walks around 'Drawn to the Land' in Edinburgh with photographer, Sophie Gerrard, and hears what it's been like to document the lives of an under-represented group.
Ploughing matches have been a feature of the agricultural calendar for generations. Nowadays, horses share the park with modern tractors and ploughs, but there is still a great deal of skill involved in ploughing the perfect rig. Laura is at the Glenbervie and Howe o' the Mearns annual match just outside Fettercairn speaking to some of the competitors and judges.
Mark visits the Scottish Fisheries Museum in Anstruther and finds out about the history of their flagship, The Reaper, a restored Fifie herring drifter. He also looks at some of the other ships in the collection with Museum Director, Simon Hayhow.
In Sunset Song - Exploring the Mearns, Mark Stephen and Euan McIlwraith do just that - we hear about the particular geology which is responsible for the red clay soil which distinguishes the area. Mark, like Chris and Ewan in Sunset Song, takes a walk up from Stonehaven to Dunnottar Castle and hears about its chequered history. Euan investigates the caves and coves on the coastline around Dunnottar. Helen goes in search of lapwings or peewits, which form a soundtrack to the story. Euan takes a walk up to the Rocks of Solitude near Edzell and feels the sensation of crossing the Highland Boundary Fault. And we also hear from Drumtochty Glen, home to one of Scotland's largest sitka spruces.
Last on