Main content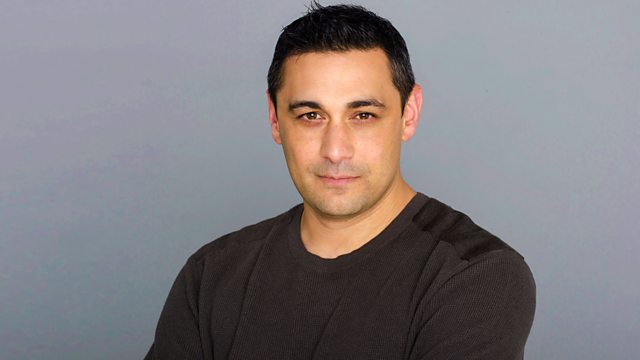 Flooding, Scientific modelling, Magnetoreception, Escalators
A look at how data from the recent floods in Cumbria and Northumberland is used to try to improve flood predictions and mitigation and explore the link with climate change.
Flood modelling
As parts of Cumbria and Somerset remain on flood alert, Adam looks at the science that predicts floods. Are our flood defences good enough and is climate change behind the recent cluster of '1 in 100 year' floods? Flood modeller Nick Reynard from the Centre for Ecology and Hydrology explains.
What is a scientific model?
Prompted by a listener's question, Adam asks scientists what they mean when they say they "modelled the data". He explores the strengths and weaknesses of using models to represent things as diverse as the spin of planets and field choice of skylarks.
Magneto-reception
Is there a 6th sense? Since the 1960s, it has been generally accepted that animals have a sense of magnetism. This may help explain how some birds are able to migrate huge distances. However, ever since this discovery, the mechanism behind the reception of the Earth's magnetic field has remained a mystery. Scientists don't know which components are responsible for detecting the magnetism, hence the search for 'a biological compass'. The quest has united people from a range of disciplines such as animal behaviourists, chemists and quantum biologists. Are scientists getting any closer to finding the biological compass?
Escalator experiment
Regular commuters on the London Underground know instinctively to 'stand on the right and walk up on the left' when using the many escalators on the Tube. But in a three week trial at one of the busiest stations - Holborn - Transport for London staff are asking travellers to stand on both sides. The idea is to regulate the flow of traffic. Will it work?
Producer: Fiona Roberts.
Take the Synthetic Voices and Personality Test
Podcast
Adam Rutherford goes inside science to explore the research that is transforming our world