Main content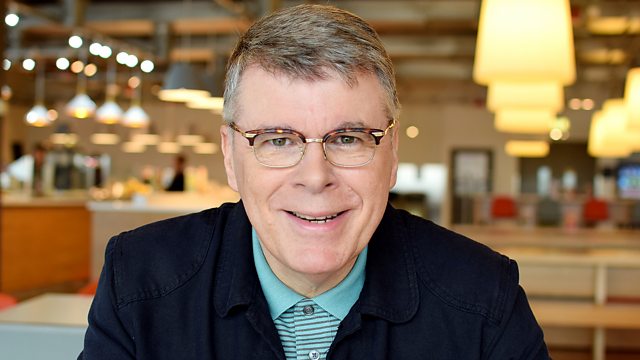 18/12/2015
'Sè aoigh na seachdain-sa Calum Màrtainn, agus e dèanamh sgrùdadh air dìleab mhiorbhuileach Glen Campbell. John Carmichael celebrates the life and work of Glen Campbell.
Prògram sònraichte, beò à stiùdio a' BhBC ann an Glaschu. Bidh Iain an t-seachdain-sa a' cuir fàilt' air Calum Màrtainn, an neach-ciùil iomraiteach à Eilean Leòdhais. Còmhla, bìth iad a' toirt sùil air ais air beatha agus obair Glen Campbell.
Tha Campbell air a mheas mar aon de na seinneadairean a b'fheàrr a-riamh a chuir òrain Country air chlàir.
Rugadh è ann a 1936, ann an Arkansas. Thairis air còrr is 50 bliadhna, tha e air faisg air 70 clàr fhoillseachadh 's iad sin air còrr is 45 muillean leth-bhreac a reic air feadh an t-saoghail. Ann an 2012, choisinn è duais Grammy, Lifetime Achievement. B'ann mu'n àm sin a thainig an naidheachd a-mach gu bheil e nise fulang leis an tinneas inntinn Alzheimer's.
Cluinnidh sinn mu'n obair iongantach a tha Glen Campbell air a dheanamh thar na bliadhnaichean - chan ann a-mhàin ann an saoghal ciùil mar sheinneadair is sgrìobhaiche òrain - ach cuideachd ann a fiolm is telebhisean.
A bharrachd air cuid de na h-òrain is ainmeile aige, leithid Witchita Lineman, Rhinestone Cowboy agus Gentle On My Mind, cluinnidh sinn cuid eile air nach eil daoine 's dòcha buileach cho eòlach, bhuaithe fhèin agus cuideachd seinneadairean is còmhlain leis an do dh'obraich e. Gun dad a choltas ann gun tèid aig Glen Campbell air òran a chlàradh a chaoidh tuilleadh, seo cothrom air leth luaidh a thoirt air an dìleab phrìseil aige.
Two hours of chat and music with John Carmichael broadcasting LIVE from the BBC studios in Glasgow. John welcomes Calum Martin to celebrate the outstanding life and work of Glen Campbell who is widely respected and appreciated by country fans world-wide. Stand by for some old classics including Witchita Lineman, Rhinestone Cowboy and Gentle On My Mind.
Glen Campbell