Main content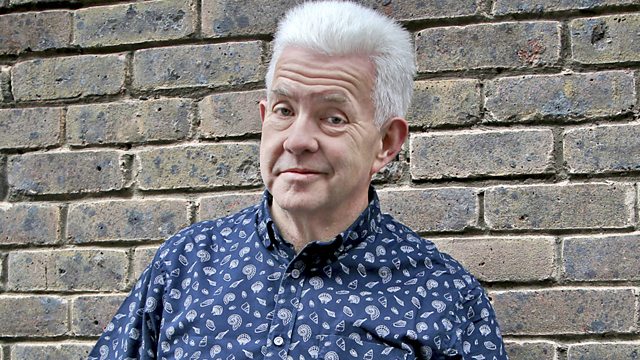 Northern Lights
For Northern Lights season, Ian McMillan celebrates the writing of the northernmost parts of the world. He is joined by anthropologist Stephen Pax Leonard and poet Jen Hadfield.
For Radio 3's 'Northern Lights' season, Ian McMillan is looking North. Ian's guests include the linguistic anthropologist Stephen Pax Leonard. Stephen's book 'Arctic Journal' is a chronological poem inspired by a year spent in the most northern permanently inhabited settlement in the world, and much of it was written during three months without sun.
We have a special commission from the Shetland based poet Jen Hadfield.
Producer: Cecile Wright.
Jen Hadfield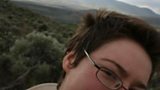 The poet Jen Hadfield won TS Eliot prize for her collection 'Nigh-No-Place' (Bloodaxe) and has previously collaborated with Leafcutter John for The Verb. Jen Hadfield lives in Shetland, and for the Northern Lights series she has created a prose poem that examines the concept of north from a place that to her feels very much like the centre. Jen explains how she doesn't like to force the influence of the Shetland Dialect on her work, but prefers to let it come naturally.
Peter Curran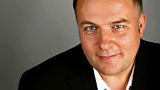 The writer and broadcaster Peter Curran recently visited Norway, where he recorded a soundscape especially for The Verb. In the piece we hear artic winds and the 'space without words' that is Sami singing. Peter tells Ian about his experience of a culture that isn't afraid of silence.
Tanya Tagak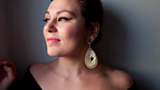 Tanya Tagak taught herself traditional Innuit Throat Singing, which she describes as 'a light-hearted competition to see who has the quickest mind and the biggest lungs'. Tanya improvises a performance and explains she loves improvisation because it brings us back to our natural condition. Her latest album is 'Animism' (Code 7).
Stephen Pax Leonard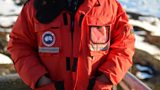 The Linguistic Anthropologist Stephen Pax Leonard wrote most of his book of poetry, 'Arctic Journal' (Choir Press) in the three months of winter darkness during the year he spent living in Greenland. He celebrates the extraordinary way the landscape in the Arctic has shaped the Inuit language.
Seth Kantner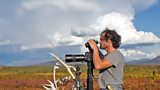 Seth Kantner is a writer, a fisherman and a wildlife photographer. As he was growing up, Seth found that much of what was written about his native Alaska was untrue, and his novel 'Ordinary Wolves' (Milkweed Editions) is an attempt to write those wrongs and to avoid the romanticism that is often present in writing about the region.