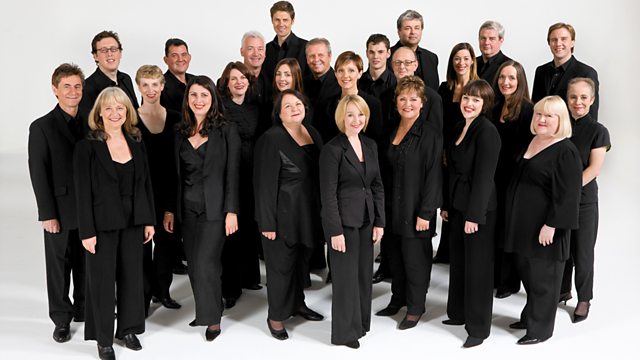 BBC Singers and BBC Scottish Symphony Orchestra Live from Glasgow
The BBC Performing Groups annual live week continues with the BBC Scottish Symphony Orchestra and BBC Singers in 5 of the Cantatas from Bach's Christmas Oratorio, live from Glasgow City Halls. It was written for the Christmas season of 1734 and uses music from earlier Bach cantatas.
Presented by Jamie MacDougall
Bach Christmas Oratorio
Rosemary Joshua (sop)
Jennifer Johnston (mezzo-sop)
James Gilchrist (tenor)
Benjamin Appl (baritone)
BBC Singers
BBC Scottish Symphony Orchestra
David Hill (conductor)
2.00pm
Part 1 (Cantatas 1-3):
Cantata 1 Jauchzet, frohlocket, auf, preiset die Tage
Cantata 2 Und es waren Hirten in derselben Gegend
Cantata 3 Herrscher des Himmels, erhöre das Lallen
3.55pm
Part 2 (Cantatas 5-6)
Cantata 5 Ehre sei dir, Gott, gesungen
Cantata 6 Herr, wenn die stolzen Feinde schnauben.
Last on