Main content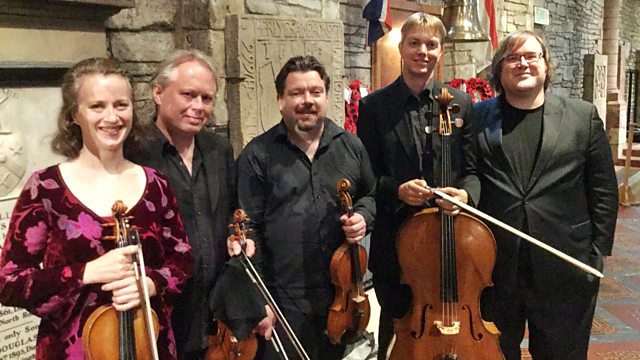 Engegard Quartet, Christian Ihle Hadland
Jamie MacDougall presents music from the Engegard Quartet and Christian Ihle Hadland (piano). Beethoven: String Quartet in C minor, Op 18 No 4. Schumann: Piano Quintet, Op 44.
In the second of our programmes from the St Magnus Festival, pianist Christian Ihle Hadland and the Engegard Quartet form an all Norwegian line-up for Schumann's Piano Quintet Op. 44
The Engegard Quartet open today's lunchtime concert with Beethoven's String Quartet in C minor Op. 18, No. 4.
The programme is introduced from Orkney by Jamie MacDougall.