Main content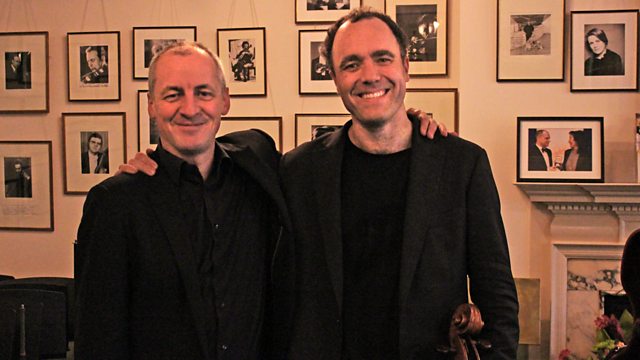 Wigmore Hall Mondays: Adrian Brendel and Aleksandar Madzar
Live from Wigmore Hall in London, cellist Adrian Brendel performs music by Chopin, Debussy and Birtwistle, with Aleksandar Madzar at the piano.
Live from Wigmore Hall, London.
Debussy: Cello Sonata
Sir Harrison Birtwistle: Variations for cello and piano
Chopin: Cello Sonata in G minor Op. 65
Presented by Sara Mohr-Pietsch
One of the most enterprising and imaginative cellists on today's music scene, Adrian Brendel's typically eclectic lunchtime programme brings together two - highly-contrasted - masterworks of the repertoire, by Debussy and Chopin, and places them alongside the very different music of Sir Harrson Birtwistle: part of a work initially conceived as a 75th birthday present for Adrian Brendel's father, Alfred.
Serbian Aleksandar Madžar, another musician of great individuality, is the pianist.