Main content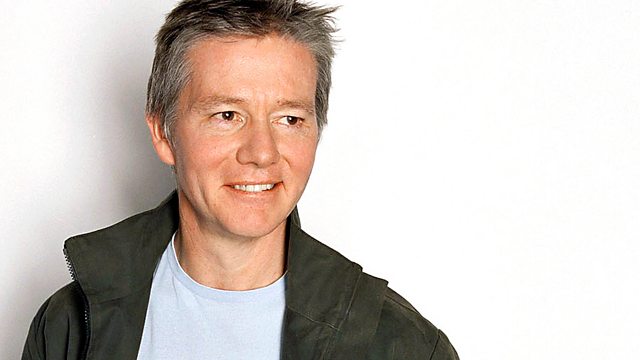 Programme 8, 2015
Tom Sutcliffe chairs the cultural quiz as Jim Coulson and Adele Geras of the north of England team take on Rosalind Miles and Stephen Maddock of the Midlands.
(8/12)
The North of England take on The Midlands in the latest clash of cryptic clues and convoluted connections, with Tom Sutcliffe in the questionmaster's chair. Jim Coulson and Adele Geras are the North of England team, playing opposite Rosalind Miles and Stephen Maddock of the Midlands.
The Midlands will be on their mettle, having been narrowly beaten by Wales in their last appearance a couple of weeks ago, while the North will be looking for their first victory of the 2015 season.
Without wishing to give the teams too much of a leg up, it would help if they knew a little bit about Shakespeare, strange rural place names of England, vampire novels and the history of football in Manchester.
Producer: Paul Bajoria.
Last week's teaser question
Tom asked: in which country of the world are Albert, George, Edward and Victoria all physical features, and what are they?
The answer is that they are lakes in central Africa, patriotically given British royal names by Victorian explorers. They are all now also known by native African names. Victoria is the largest of them and several of them cross modern national boundaries. The only country which contains them all is Uganda.
Rankings before today's programme
The Round Britain Quiz league table after seven matches:
Wales  Played 3  Won 2  Drawn 0  Lost 1  Total points 55
Scotland  P3  W2  D0  L1  Pts 49
The Midlands  P2  W1  D0  L1  Pts 41
South of England  P2  W1  D0  L1  Pts 38
North of England  P2  W0  D0  L2  Pts 31
Northern Ireland  P2  W0  D0  L2  Pts 23
Questions in this programme
Q1  In a small room in a pub you find a lean and hungry man, a police informer, a musical instrument, Cydonia oblonga and a cheeky-sounding artisan. Why, and on which day of the year?
Q2  Why might combining any of the Bronte sisters, the most successful captain of Manchester City and the 2nd of February result in excommunication?
Q3  (Music)  Why do these extracts work on a very small scale?
Q4  Can you connect John Huston's tramp, Dryden's denizen of Peru, Josepha Hofer's 1791 first night, and Anne Rice's bloodthirsty mother?
Q5  Why might it take you a long time to identify: analytical and fictional deductions by Thomas Paine and Jean-Paul Sartre; Bernstein's symphonic response to Auden's worries; and Wharton's nominal tribute to Sir Joshua's little girl?
Q6  (Music/voices)  Who benefits from these clips.
Q7  Where might you wear a skimpy undergarment off the A2 in Kent; have a classic breakfast in the North York Moors National Park; and down a refreshing seaside beverage in Devon? And where in County Durham would you be unlikely ever to find the answers?
Q8  What strygiform connection might there be between these lines:
'Spade! With which Wilkinson has tilled his lands...'
'And I was asked and authorised to go/ To seek the firm of Clutterbuck and Co.'
'Form, form, Riflemen, form/ Ready, be ready to meet the storm/ Riflemen, Riflemen, Riflemen form!'
This week's teaser question
Sheffield - Macaulay - Booth - Wagstaff - what would come next in this sequence?
There's no need to contact us with your answer, it's just a bit of fun - but Tom will provide the solution at the beginning of the next programme.