Main content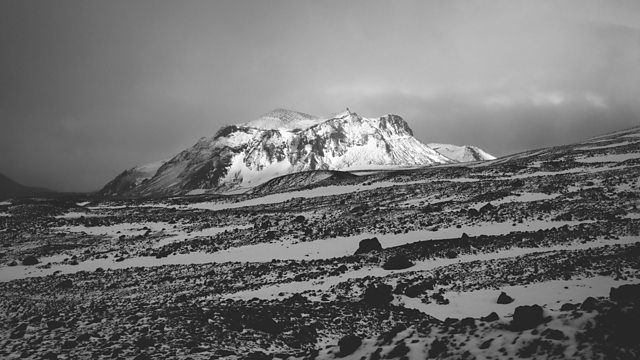 Above Sixty, Below Zero
Writer Lesley Riddoch follows the 60th parallel north to see how climate change is altering the relationship between humans and the landscape in the far north.
Nature dominates man in the far north. The landscape, its wildlife and natural resources can provide feast or famine, wealth or poverty. Writer, journalist and Nordic obsessive, Lesley Riddoch follows the 60th parallel north to find out how northern man and woman's intimate relationship with their landscape is changing.
For local people a warming climate and the expansion of mineral extraction, shipping and oil and gas exploration radically twist the once familiar challenges of Arctic life. As one Inuit elder explains, "it's like an old friend behaving strangely".
Lesley visits the Swedish city that's about to fall into the world's largest underground iron ore mine. In Iceland she meets farmers, entomologists and fishermen dealing with the most rapid climate warming on the planet. She hears how the Inuit of Baffin Island welcome new jobs but worry about the appearance of robins in their gardens and Atlantic salmon in their fishing nets.
As the nature of the north becomes just a little more southern how will the people maintain an identity forged in a harsh climate?
Producer: Alasdair Cross
First broadcast December 2015 as part of BBC Radio Three's Northern Lights season.
Main Image: Snæfellsjökull 2015
Featured in...
Music, performance and drama, inspired by the world's most northerly territories